Pivot 21 Physiotherapy
Bundaberg Physiotherapy
Keeping you moving is our goal
Scroll to content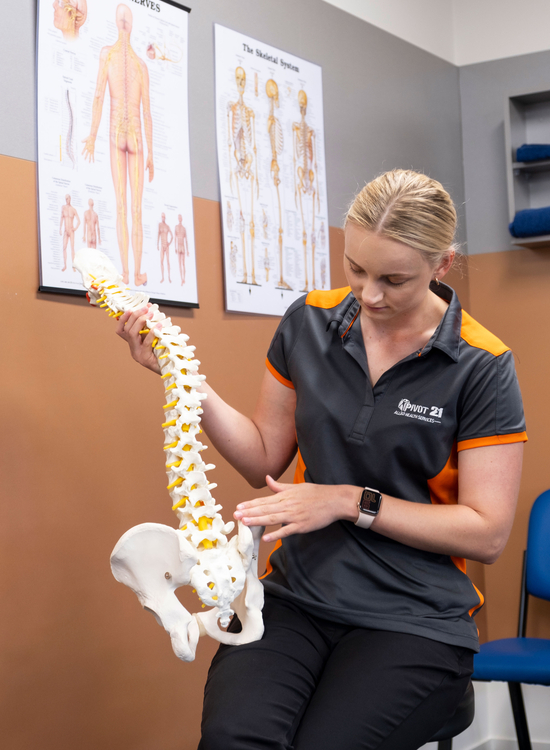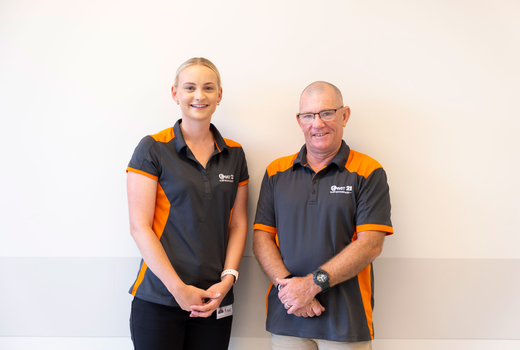 Offering a range of physiotherapy services and specialisations, our Pivot 21 team care about keeping you moving, while also minimising any pain, discomfort, and stress that you may be living with.
Our clients receive professional, up-to-date, caring, 'evidence-based' treatment, to ensure the best possible result.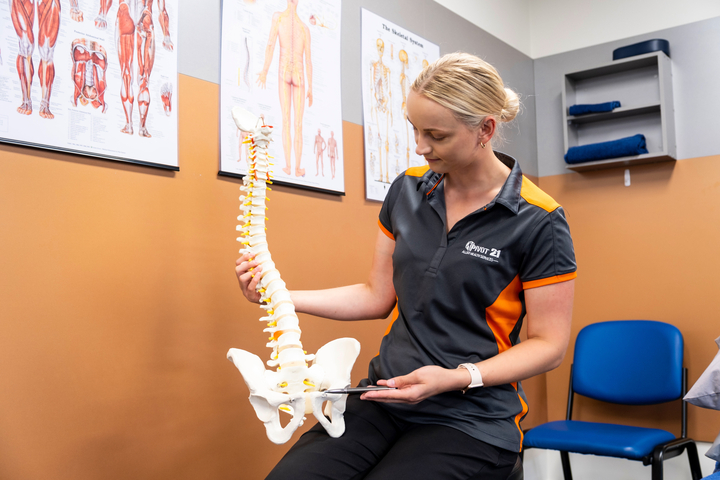 Musculoskeletal & Orthopaedic Physiotherapy
Our Physiotherapists are knowledgeable on a variety of musculoskeletal and orthopaedic conditions, as well as the most up-to-date evidence-based practice for rehabilitation.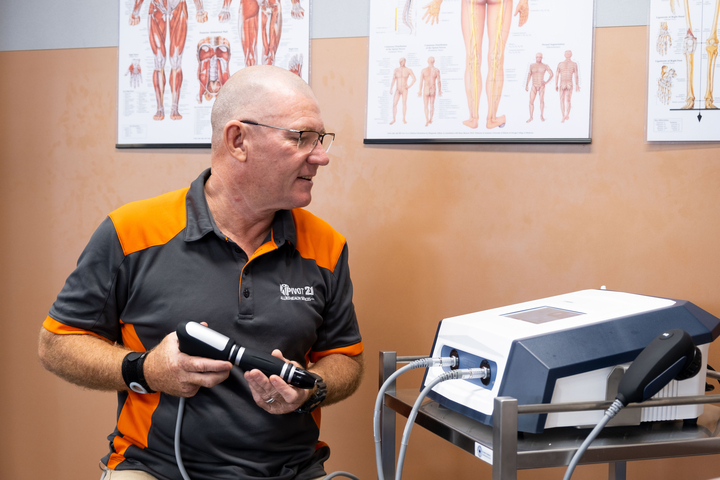 Sports Rehabilitation
Our Physiotherapists assist in the prevention and management of injuries resulting from sport and exercise participation and provide evidence-based advice on safe participation in sport and exercise.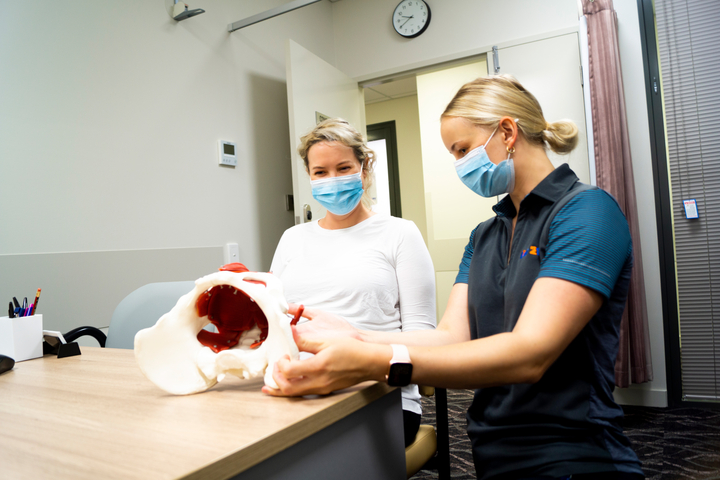 Women's Health
We offer treatment for a variety of women's health concerns, including bladder, bowel, and pelvic floor disorders, as well as pregnancy concerns and postpartum care.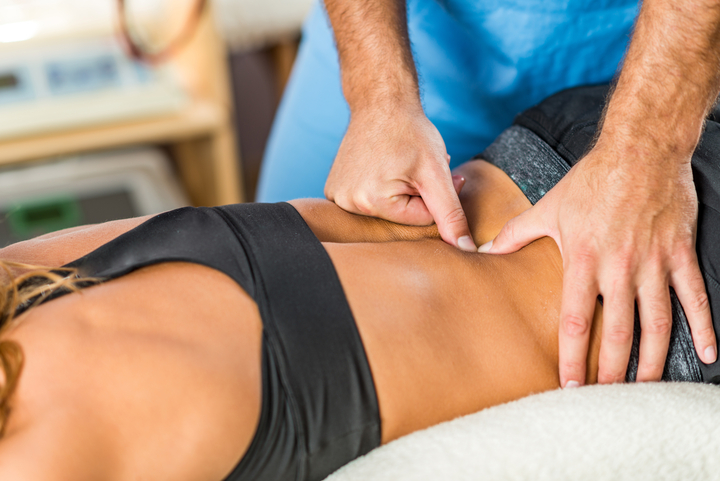 Rehabilitation & Pain Management
At Pivot 21 we understand pain, specifically complex and chronic pain. Ongoing pain can hugely affect your life, especially your body, mind and quality of life. Through a holistic approach, our physiotherapists can provide you with the advice, education, and treatment to manage your pain effectively.
Appointments
To make an appointment, simply cal us on (07) 4199 7550 and advise our team that you'd like to make an appointment with one of our Pivot 21 Services.
Before attending your appointment, make sure you have your applicable health care and/or concession cards (e.g. Medicare Card, Department of Veterans' Affairs Card etc.) with you. If you have Private Health Insurance and are eligible for claims, please bring your Private Health Insurance Card with you as well. Most Private Health Insurance claims can be processed onsite for your convenience.
If you need to cancel an appointment, we ask that you try and give 24 hours' notice. Cancellations within 24 hours of the appointment may incur a cancellation fee. To cancel an appointment, simply call us on (07) 4199 7550.
Upon arrival at our Bundaberg Health and Wellbeing Centre, make your way to our reception on Level 1, Building 2. The receptionist will check your contact and other details on each visit to maintain accurate records.
Service Fees
| Service | Initial Consult | Subsequent Consult |
| --- | --- | --- |
| Physiotherapy | $90.00 | $75.00 |
| Women's Health Physiotherapy | $130.00 | $90.00 |
| Therapeutic Ultrasound | $75.00 (30 mins) | $40.00 (15 mins) |
| Care Plan | $90.00 | Bulk-Billed |
Discounts apply for concession card holders; don't hesitate to contact our reception staff for more information.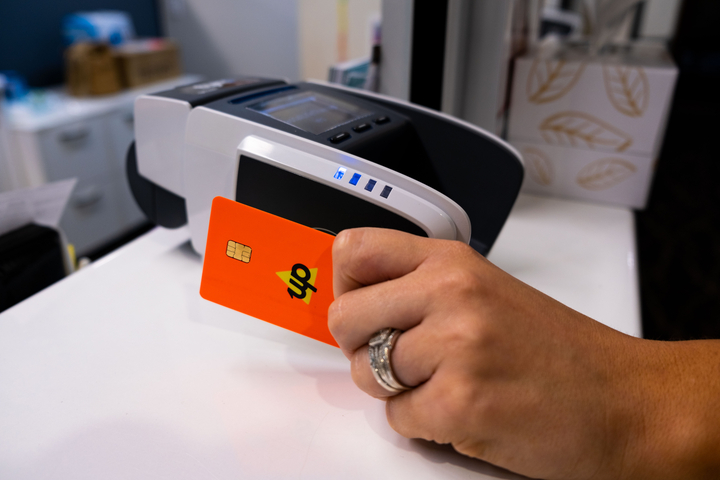 Billing
Bulk billing is available if you have been referred by a GP and have been provided a Chronic Disease Management Plan.
We also accept eligible Private Health Insurance claims. For more information on consultation fees and other costs, please give us a call.