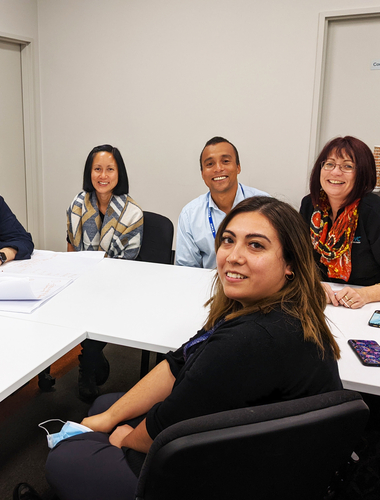 At IWC, we show the same level of compassion, care, and respect for our people, as we do for our patients and clients.
We're passionate about improving the lives of people in our communities – including our staff. Our friendly and welcoming culture, along with our commitment to staff development and empowerment, makes IWC a great place to work.
Why should you join us?
In addition to our commitment to your development, we provide our staff with a set of competitive staff benefits.
You have a family, commitments, and life outside of your career. At IWC, we impress the importance of having a work-life balance and are considerate of your changing circumstances and availability.
We want our people to feel encouraged and supported to find fulfilment in life. We regularly host career development and training days and encourage our staff to find other work-related courses, training, and interests that we can support them through.
Unlike businesses that have a more relaxed attitude to your leave entitlements and need for a break, at IWC, leave is mandatory. We want you to take the time you need, not for any selfish reason, other than us wanting our people to prioritise life, wellbeing, and happiness.
You're more than your qualifications. You hold a unique set of abilities and quality in your hands. In exchange for sharing your talents with us, we offer competitive rates.
Join our team!
If you think you'd thrive as a member of our professional, compassionate, and caring group of people, we welcome your application. View our current vacancies or send us an Expression of Interest (EOI).

Ever wondered what life at IWC is like for our team and staff? At IWC, we distinguish ourselves from our peers and characterise ourselves with our unique and lateral model of care, which focuses on quality of life.