Our Accreditations
IWC is accredited by a number of quality and health organisations. See below for more information on our Accreditations.
Scroll to content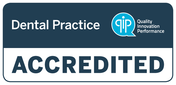 Dental Practice Quality Innovation Performance (QIP)
Achieving QIP accreditation takes dedication, teamwork and a commitment to continuous quality improvement.

Institute for Healthy Communities Australia (IHCA) Certification
IHCA Certification is an internationally recognised quality assurance standard.

Australian General Practice Accreditation Limited (AGPAL) Accreditation
AGPAL Accreditation is an integral part of safe and quality general practice in Australia.

Australian Dental Association (ADA) Member
The ADA is a peak national body for dentists.