The Medicine of Movement
Exercise Physiology
We prescribe an exercise plan, tailored to your capabilities and needs, helping you achieve and maintain your health goals.
Scroll to content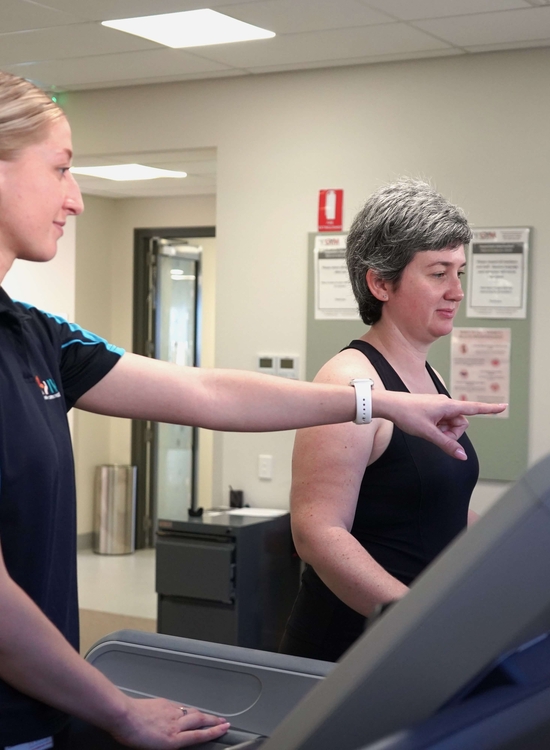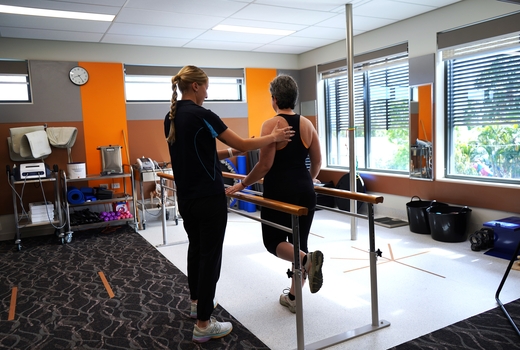 Exercise Physiology is an Allied Health field that focuses on using exercise and physical activity to improve overall health, prevent and manage chronic conditions, and enhance performance. Exercise Physiologists are experts in prescribing tailored exercise programs to meet individual needs.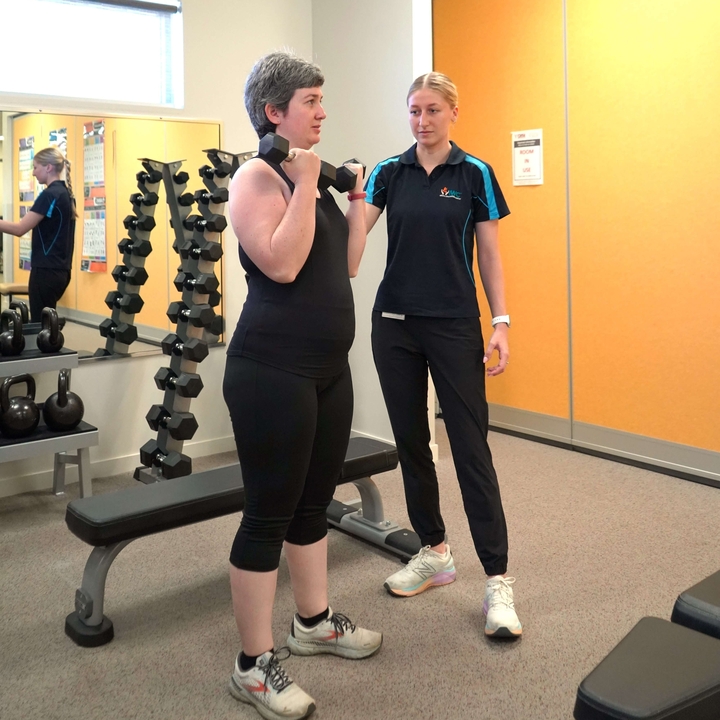 Move to Improve Your Health
Embarking on a long-term partnership with an exercise physiologist empowers you to manage your health and wellbeing proactively. Our dedicated exercise physiologists will work alongside you to reach your health-related goals, ensuring you maintain an active lifestyle and enhance your overall quality of life.
We provide ongoing support, monitor your progress, and adapt your program to help you maintain a healthy lifestyle.
Benefits of Exercise Physiology
Exercise Physiology offers many benefits, making it a valuable service for anyone looking to improve their health and wellbeing. Provided below are some of the key advantages of working with an Exercise Physiologist.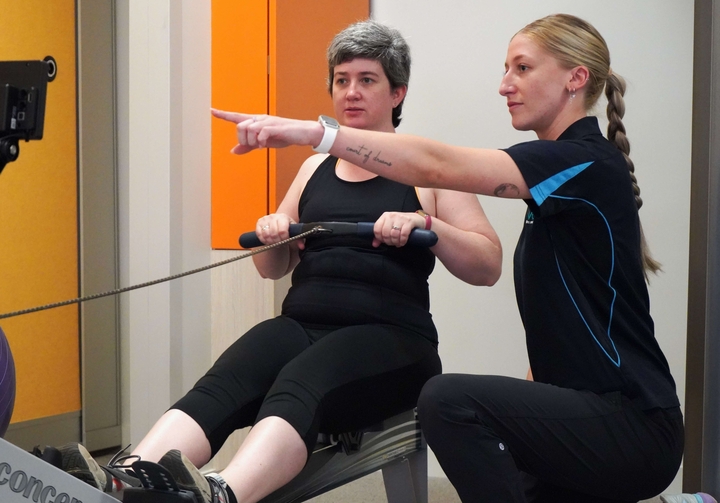 Chronic Disease Management
Exercise has been proven to be a powerful tool in managing and preventing chronic conditions such as diabetes, heart disease, and associated comorbidities. Our exercise programs are designed to help you take control of your health and reduce the risk of these conditions.
We can assist in the management of:
Type 1 and Type 2 Diabetes
Cardiovascular Disease
Pulmonary Disease
Musculoskeletal Conditions, including arthritis, osteopenia & osteoporosis
Neurological Conditions such as parkinson's disease, ataxia & cerebral palsy
Anxiety, Depression & other mental health conditions
Cancer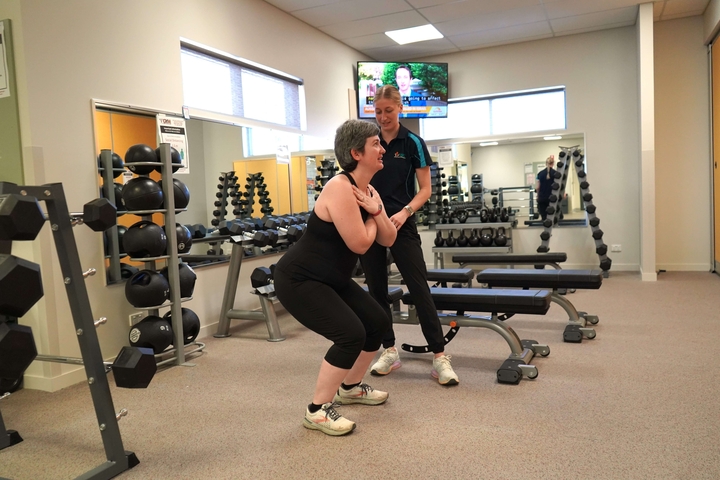 Weight Management
Achieving and maintaining a healthy weight is essential for overall wellbeing. Our Exercise Physiologists can create personalised weight management programs incorporating exercise, nutrition and lifestyle modifications to help you achieve and maintain a healthy weight safely and effectively.
Pain Management
If you're living with chronic pain or musculoskeletal issues, exercise physiology can be a non-invasive approach to pain management. We can develop tailored exercise programs to alleviate pain, build strength, and improve mobility.
Improved Mental Health
Exercise is not only beneficial for your physical health but also for your mental wellbeing. It can reduce stress, anxiety, and depression while boosting mood and cognitive function.
Injury Rehabilitation
Returning to exercise after suffering an injury can be difficult and daunting. An Exercise Physiologist can prescribe targeted exercises and injury-specific rehab plans to get you back to the activity level you are used to.
How Can Exercise Physiology Help You
Exercise Physiology can benefit individuals of all ages and fitness levels. It can help manage chronic diseases, promote weight management, alleviate pain, enhance mental health, improve athletic performance, aid in injury rehabilitation, and support lifestyle modifications for long-term health.
From avid athletes to beginners, Exercise Physiology is for anyone looking to improve their health and wellbeing, regardless of fitness level.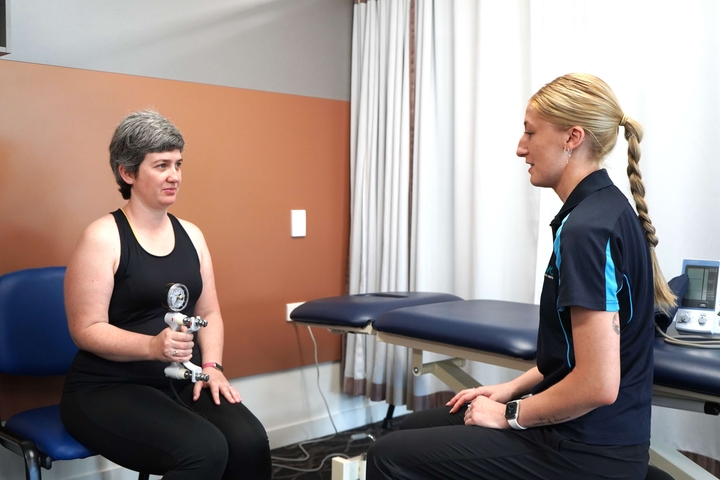 Choosing Pivot 21 Exercise Physiology
Our highly trained and experienced exercise physiologists offer you the expertise to reach your goals and transform your life. Your exercise plan is prescribed based on your needs, goals, and limitations.
Our team supports you throughout your journey with regular check-ins on your progress and adjustments to your prescribed plan as needed.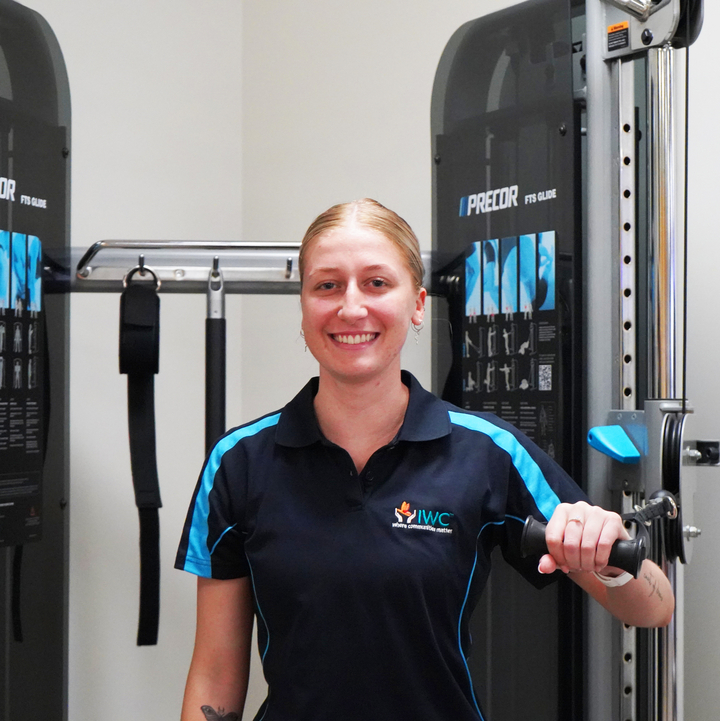 Meet the Team
Larah Barnett
Larah earned her Bachelor of Clinical Exercise Physiology (Honours) in 2022. She brings an unwavering passion for movement and its transformative power to the Pivot 21 team. Her approach to movement focuses on more than the well-known physical benefits of exercise, also encompassing its crucial role in enhancing her patient's overall wellbeing.
Larah has expertise in creating exercise plans for people with neurological conditions, mental health, and metabolic diseases.

Larah strongly believes in movement as medicine and is dedicated to providing her patients with personalised care and on-going support.
FAQs
We accept referrals for Exercise Physiology care plans covered by Medicare, DVA referrals, Worksafe and NDIS. You can also book Exercise Physiology sessions as a private paying patient with no referral needed. Private health rebates may be available with appropriate extras cover, subject to eligibility.
During your initial appointment, the exercise physiologist will comprehensively assess your health, current movement capacity and tolerance, and specific goals. This may include discussing your medical history, conducting physical assessments, and prescribing personalised exercise programs.
Yes, exercise programs created by exercise physiologists are highly personalised. They consider your current health status, fitness level, medical conditions, and personal goals to develop a tailored plan that suits your unique needs.
The timeline for seeing results varies depending on individual goals and the specific program. Some people may start experiencing improvements in a few weeks, while others may take longer. Consistency and adherence to the program are key factors in achieving results.

Yes, exercise physiologists hold a bachelor's degree in exercise physiology and are accredited through Exercise and Sport Science Australia (ESSA). They are qualified to provide evidence-based exercise guidance and support.
Exercise physiologists and personal trainers both work in the fitness and exercise field, but they have different levels of education and expertise. Exercise physiologists have a minimum of four years study in exercise science and physiology, holding degrees in the field. They are qualified to work with a wider range of individuals, including those with medical conditions. Personal trainers typically have certification in fitness training and work primarily with individuals looking to improve their general fitness and reach specific fitness goals. Exercise physiologists are better equipped to address complex health issues and medical considerations.
Holiday Hours
| Date | Open | Close |
| --- | --- | --- |
| Monday, December 25th | Closed | Closed |
| Tuesday, December 26th | Closed | Closed |
| Wednesday, December 27th | Closed | Closed |
| Thursday, December 28th | Closed | Closed |
| Friday, December 29th | Closed | Closed |
| Monday, January 1st | Closed | Closed |
Normal operating hours will resume on Tuesday, January 2nd.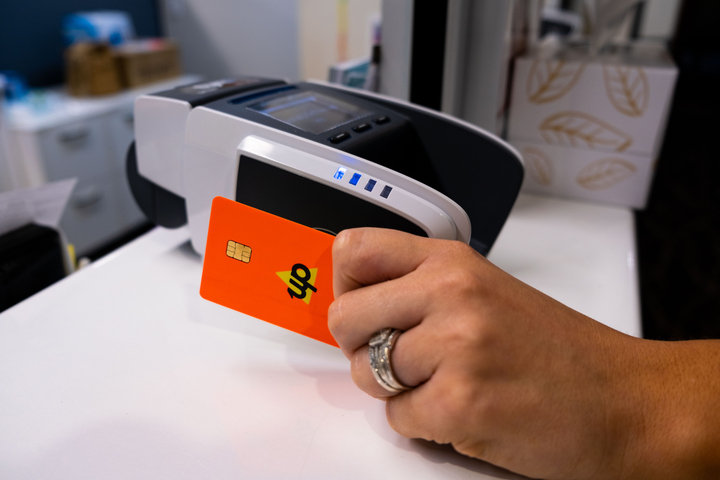 Billing
Bulk billing is available if you have been referred by a GP and have been provided a Chronic Disease Management Plan.
We also accept eligible Private Health Insurance claims. For more information on consultation fees and other costs, please give us a call.