IWC Medical - 715 Health Checks
First Nations Health Check
Medicare code 715 is an annual health check for First Nations patients. This comprehensive health check assesses the patients health looking at the whole person.
Scroll to content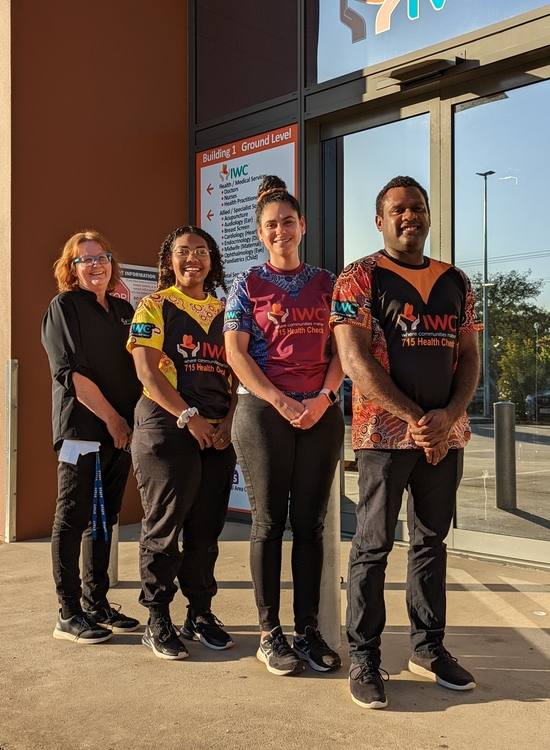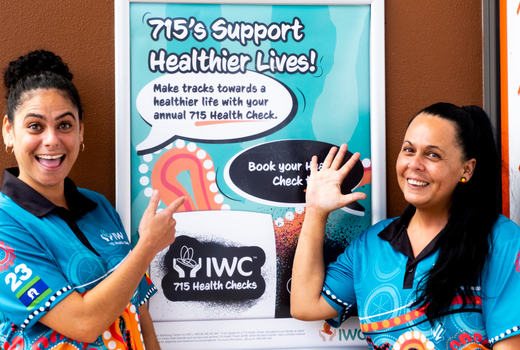 Checking-In on your Health
A Health and Wellbeing Yarn
This is a comprehensive health check assessing a patients physical, mental, and social wellbeing. You know your own health better than anyone else and we want to ensure we provide you with a culturally appropriate, respectful and responsive health check towards your needs.
The process of the check includes
- Us listening to your goals and needs and working with you so you can feel supported in your health.
- Overall assessment of your health and wellbeing.
- Referrals and access to allied health services if required.
- Identification of risk factors for chronic diseases.
- If needed, a chronic disease management plan can be put in place. (Further support and access of funded services through our Integrated Team Care Service for supplies and appointments).
- Receiving advice and information regarding your health check results.
- A record of your health check and follow up care plan will be provided to you
- A follow up appointment will be booked to further support your health.
- At IWC we recognise that part of keeping healthy is about checking in, having a yarn, making sure you feel supported to meet your health goals and seeing if there is anything else IWC Medical can assist you with.
If you have questions following your 715 Health Check, feel free to call and have a yarn with one of our Indigenous Health Practitioners/Workers, who are here to support you.
Appointments
To make an appointment, simply contact us on 1300 492 492 and advise our team that you'd like to make and appointment for a 715 Health Check. Please ensure you allow 1.5 hours for your Health Check, you will see one of our Indigenous Health Practitioners/Workers prior to seeing your usual doctor.
Before attending your appointment, make sure you have your applicable health care cards (e.g. Medicare Card, Department of Veterans Affairs Card, Pension Card, Concession etc.) with you.
If you need to cancel an appointment, please let us know, so we can make this appointment time available to another patient.
We ask that you try and give 24 hours' notice of a cancellation.
Cancellations within 2 hours of the appointment time may incur a cancellation fee.
To cancel an appointment, simply contact us on 1300 492 492.
Upon arrival at our IWC Health and Wellbeing Centre in Bundaberg, make your way to the Medical Centre reception, you will be advised whether your appointment is at the Targo St or Barolin St Entrance. The receptionist will identify you and check your contact and medicare details on each visit to assist in maintaining accurate records.
If you are attending our North Burnett Centre, please make your way to reception and you will be directed from there.
Courtesy Transport is available. Learn more about courtesy transport >>
Translator or Interpreter services are available and require prior booking. Please contact the IWC medical reception should a translator or interpreter be required for a medical appointment so that a suitable time can be scheduled.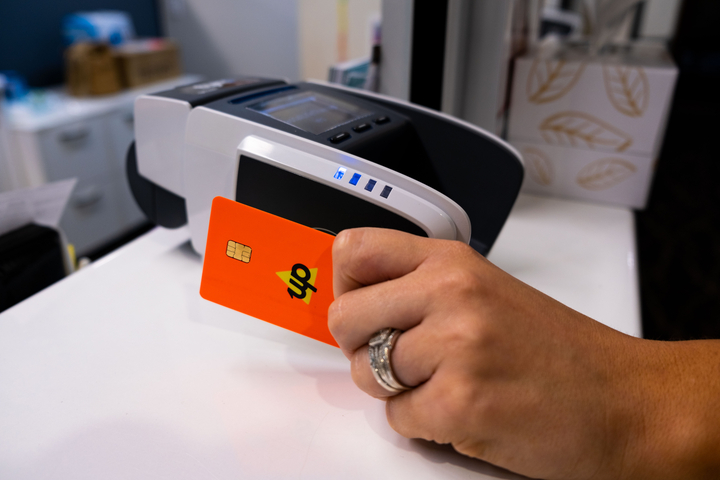 Billing
715 Health Checks are a fully bulk-billed service exclusively available to First Nations Patients.