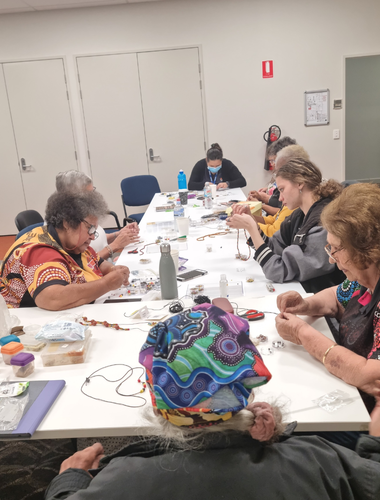 IWC is proud to deliver this Primary Health Network-funded initiative for the First Nations Peoples in the Bundaberg Local Government Area. The program is available to all ages.
What is the Indigenous Stepped Care Program?
The Indigenous Stepped Care Program offers culturally appropriate care coordination and mental health support to clients in a community setting. Care is available to clients with mental health needs from low-intensity through to high-intensity.
How can the Program Help Me?
If you are struggling with your mental health, the Indigenous Stepped Care Program can offer you the support you need to help get back to feeling your best. Support is offered through facilitating appointments with a psychologist and the support of our Care Coordination team, determined by the level of support and care needed.
Am I Eligible?
The eligibility criteria for the Indigenous Stepped Care Program is:
Identify as a member of the First Nations Peoples living in the Local Government Area of Bundaberg.
Hold a Medicare Card.
Accessing the Stepped Care Program
To ensure clients can access the services they require in an acceptable timeframe IWC accepts referrals from the following sources.
Your GP
Self-referrals
Allied Health Professionals
Community Organisations
Family Members/Friends
While IWC can accept referrals from multiple sources it is important to note that your consent is required before IWC can proceed with the referral.
Depending on the level of care required, you may need to visit your GP for further care and preparation of a mental health care plan.