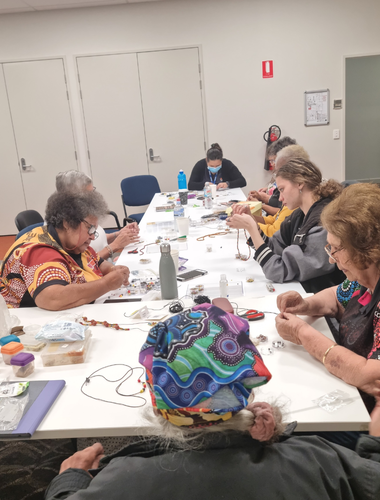 IWC is proud to be delivering family support to the First Nations families of the Bundaberg region.
What makes our Families and Wellbeing Services Vital?
The families support program is based around supporting every member of our families in their health, education, wellbeing and culture.
We work with each family individually - listening and walking alongside them to offer guidance and options available to them, and to connect them with services and facilities that could be beneficial.
The core of the program is ensuring our families know their choices and feel empowered to make them. It's optional to participate in the program, and our Families and Wellbeing support staff work with you to build goals and support pathways that meet your needs.
Am I Eligible?
The Families Support Program is open to First Nations Families and their households in the Bundaberg area.
Accessing Families and Wellbeing Services
If a family feels they need support, they simply need to contact the IWC Health and Wellbeing team on 1300 492 492.