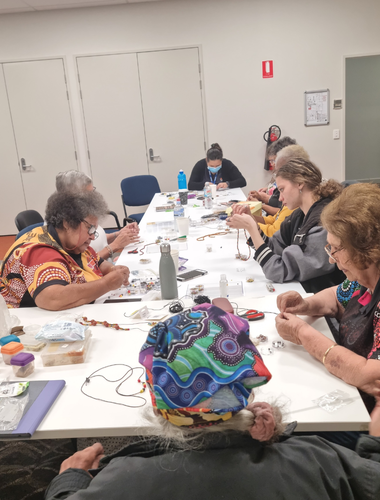 The IWC Alcohol and Other Drugs program offers counselling, case management, early intervention and education services to First Nations people in the Bundaberg region.
The program provides holistic and culturally inclusive support by offering:
Counselling for individuals and families with AOD concerns
One-on-one case management, including referrals to supporting services as required.
Liaising with agencies and community groups
Providing education through group information sessions
Delivering and participating in alcohol/drug health promotion initiatives
We know that Alcohol and other drugs usage has underpinning causes and adverse effects on the user, their health, family, and community. The is why IWC also offers holistic support through services covering:
Medical Care
Psychology
Counselling
Integrated Team Care for Chronic Disease Management
Dental Care
Community, Youth and Family programs
Allied Health
Gym
Am I Eligible?
The Alcohol and Other Drugs program is available to all First Nations individuals and members of their households.
Accessing Alcohol and Other Drugs Services
There are multiple avenues to access the program:
Self-referral (phone call or walk-in)
Referral by family
Referral by GP or other medical professional
Referral through Parole or Probation services
Referral through community agencies
All referrals require the person's consent before the referral being made.
IWC is committed to protecting the privacy of all service users and is bound by the Privacy Amendment (Enhancing Privacy Protection) Act 2012 and IWC Policy.