Annual Reports
2018-19 Annual Report
On behalf of the Board of Directors (Board) of the Indigenous Wellbeing Centre Ltd (IWC), welcome to the Annual Report for the Financial Year ending 30th June 2019.
The 2018-19 Financial Year has seen a continuation of the trajectory of growth that has marked our journey to date. From small beginnings as Bundaberg Burnett Community Development Employment Program (BBCDEP) in 2002-03 before moving to become Indigenous Wellbeing Centre Ltd in 2006-07, we have grown from one staff member to 146 and growing.
In this issue:
Directors' Message
Stakeholder Relationships
Strategies
Holistic Model of Care
Medical & Health
Community Services
Key Achievements 2018-19
NDIS Local Area Coordination
Building Sustainability
Cultural Services
Sharing History
Aboriginal Terms of Reference
Voice of Reconciliation
Organisational Profile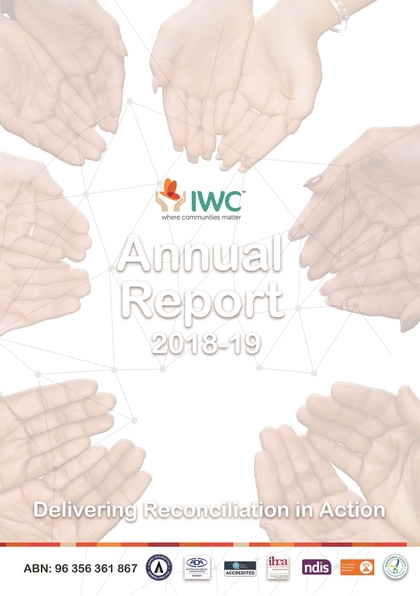 Get the report
See how IWC performed, grew and continued supporting our community in 2018 through 2019.
Download Now