IWC News
Where's Bundy's share of the infrastructure juggernaut?
AN infrastructure juggernaut is hitting Queensland's roads, but Bundy is being bypassed as usual.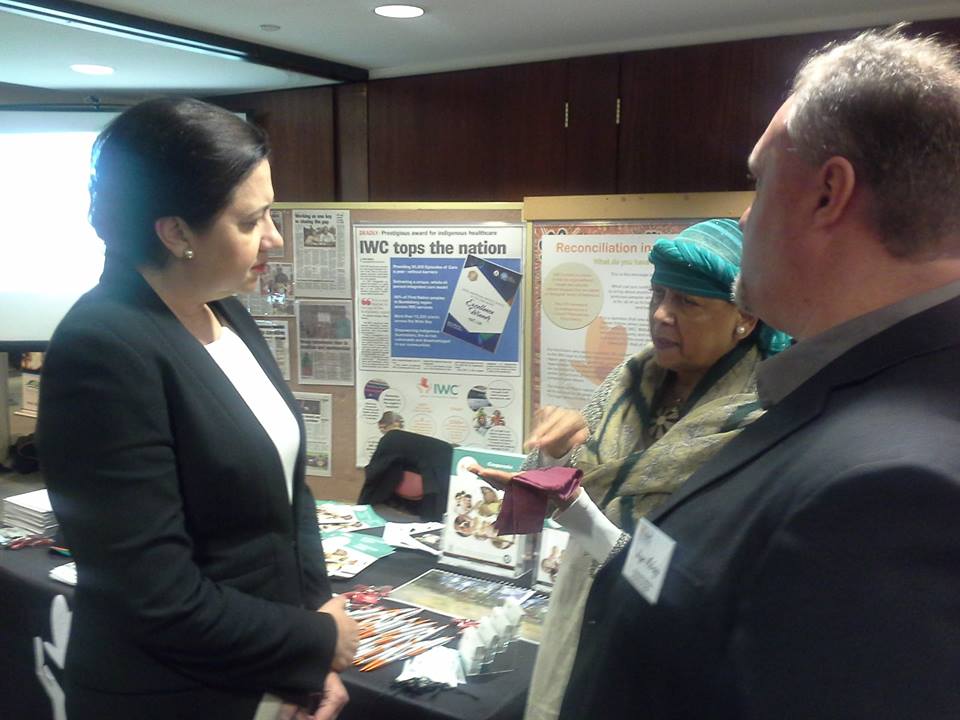 On 14 June, IWC will participate in the annual Bundaberg Region Promotion Night at Parliament House in Brisbane. Politicians from all parties are invited, and IWC will make a bee-line for Premier Annastacia Palaszczuk, Deputy Premier Jackie Trad (also Minister for Aboriginal and Torres Strait Islander Partnerships) and Infrastructure Minister Cameron Dick.
Because these are the Labor decision-makers who can bring job-creating, capacity-building infrastructure funding to our region. If they so choose.
We can remind them that Bundy has more than its fair share of "battlers", having for many years been acknowledged as one of the most disadvantaged regions in the nation.
We can ask why the South-East corner is once again the golden child, promised $897,000 for upgrades to the M1 while Bundy is left with nothing. Just as it was in the recent Federal budget.
Bundaberg Mayor Jack Dempsey has said loud and often that IWC, which is non-government and community-run, turns every $1 of funding into $1000 of return through creation of jobs and services. Right now, Stage 2 of the IWC Health & Wellbeing complex is rising out of the ground. It's a $20 million project bringing more than 400 jobs in a region with 9.9 per cent unemployment and rising.
Was it easy for IWC to gain $7.4 million in co-funding for Stage 2? No way. Did the State Government, or our then local Labor member, support our efforts in any way?
No, the "Community Voice" had to roar, with a public petition and a lot of media noise, to win this 38% of the total $20 million project cost through the Australian Government's Building Better Regions Fund (BBRF). That "Voice" put the whole region on Canberra's radar, and Wide Bay won a total of $16 million through BBRF. It's not a massive amount, but it's a start, and a big step forward after Wide Bay received just $400,000 of the $126.5 million handed out through the National Stronger Regions Fund (NSRF) Round 3, which was the precursor to the BBRF.
So the fight goes on to reduce the disparity between Bundaberg and the rest of Queensland in the politically driven dispersal of taxpayer dollars. Bundy cannot afford to be left in the layby as the infrastructure juggernaut rolls on.
Bundaberg NewsMail Editor Adam Wratten has likened Bundaberg to a political equivalent of a no-man's land when it comes to infrastructure spending, and Jack Dempsey is making waves about it, too. Member for Burnett Stephen Bennett is doing his bit again this year, working to bring political decision-makers to the table to meet Bundy's best on June 14. But at the 2017 Bundaberg Region Promotion Night, Premier Palaszczuk did not even pay Bundaberg the courtesy of attending.
In fact, since State Labor has been in government not one single senior Minister has been to visit IWC, which has won awards and national accolades and has more than 12,000 clients.
Maybe the Premier, her Deputy and Minister Dick will show up on June 14. Either way, IWC is putting on its hard hat and going into fight for this "no-man's land" we call home. There have been news reports of the State Government pumping tens of millions of dollars into infrastructure spending for Queensland – or does that mean just the South-East and anywhere but Bundy?
But we know that with enough "Community Voice" the political landscape can be shifted for the betterment of our whole region. We just have to shout loud and clear: "Hey, Premier, we're over here!"