Community
Voice of Indigenous youth heard on AOD
SOCIAL issues that are driving drug and alcohol misuse were tackled head on at an action planning session involving Aboriginal and Torres Strait Islander teens on Wednesday 23 May.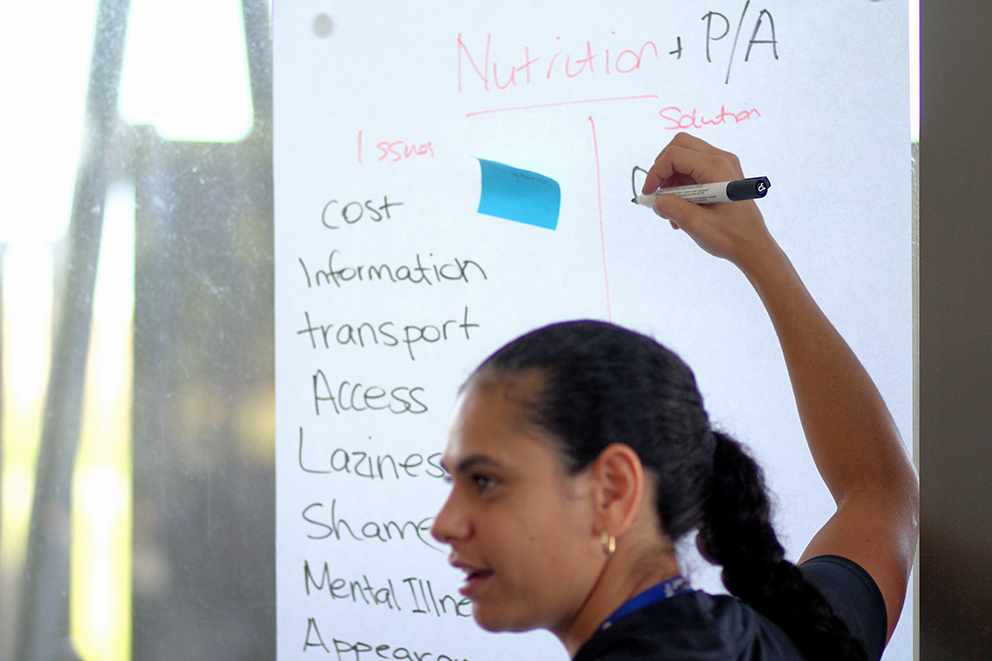 Mental wellbeing, sexual health, joblessness, homelessness and poor nutrition were all topics explored at the full-day session facilitated by Bundaberg health and wellbeing organisation IWC.
IWC is Aboriginal community-controlled and non-government and has run successful drug and alcohol programs for more than a decade. IWC's holistic model delivers whole-of-person care to more than 12,000 clients, both Indigenous and Indigenous. It is committed to Reconciliation in Action.
"The aim was to provide a safe and open forum to gather the 'Voice' of Indigenous youth so as to shape a Drug and Alcohol Prevention Strategy designed to meet their specific needs," said IWC Alcohol & Other Drugs (AOD) Program Manager Lee Hammond. .
Aboriginal culture, and how schools respond to the needs of Indigenous students, also was a core talking point.
"This has been the fourth step in our journey to get the solutions from the grassroots around drug and alcohol misuse by Indigenous youth," said Ms Hammond. Students from across Bundaberg, including Gin Gin, and youngsters from Burnett Youth Learning Centre attended.
This grassroots consultation journey started more than 18 months ago, and incorporates Traditional Owner role models from the community who mentor and support the youth involved.
In 2016, IWC hosted the Bundaberg Region Community Ice Forum which involved more than 80 delegates from 46 organisations, agencies and health operations.
Ms Hammond said the 2016 Ice Forum had been a positive force for change, with an action plan developed and deployed. Now IWC was working with the community to specifically deliver proactive solutions around drug and alcohol misuse among Indigenous youth.
"The schools provided additional input by making Indigenous Coordinators available for the session on Wednesday," said Ms Hammond. "We brainstormed solutions based on the actions identified at the Youth Forum held in February and sessions held within schools since then. The participants were very positive about the approach IWC is taking, and from Wednesday's session a range of strategies and programs to address the issues relevant to youth have been identified.
"The next step is to finalise the framework and share that information with key stakeholders including government, schools and agencies."
The journey so far – four steps completed
Step 1: Preparation work – Between 30 and 40 Youth engaged in Skills Development, Leadership Development, Healthy Lifestyle education through IWC events, groups and sessions.
Step 2: Brainstorming session held with Indigenous youth from key Aboriginal and Torres Strait Islander families. Role models put in place to share their stories of hope, and provide ongoing mentoring.
Step 3: Sessions held with primary and high school students across the region, and with disengaged youth.
Step 4: Youth brought together for action planning session.
Step 5: Framework finalised and implemented.
![endif]–