Community
Steve sets course for Road Nationals
Bundaberg's Steve Richter is a professional photographer, cyclist and father who has always set his own course.
At 44 years of age, he still cycles competitively, using the ring road and the streets of Bundaberg as his training grounds. Most mornings he will cover at least 40 kilometres – on his back.
Steve's vehicle of choice is not conventional; his hand-cycle allows him to cruise inches from the ground in an aerodynamic reclining position, using the power in his arms to turn the crank.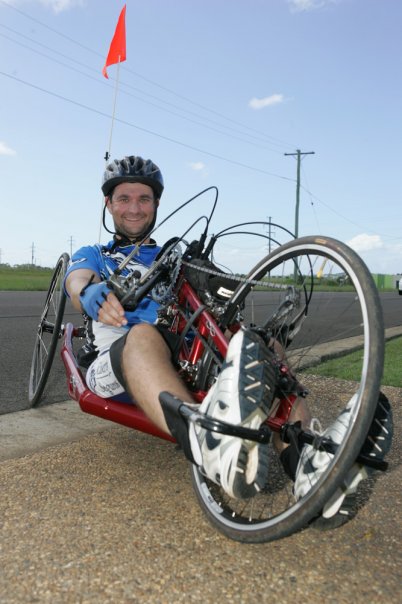 The hand-cycle replaced his pushbike 11 years ago following a T7 spinal cord injury from a motorcycle accident. His ongoing involvement with cycling has seen Steve connect with fellow riders from across the state, forging strong friendships with motivated people.
"When you involve yourself with sport, positively, and the people who compete…it's a different mindset. They'll motivate you to go and have a go, and if it doesn't work out they'll encourage you to find another way to do it," he said.
Steve is currently training for the Road National Championships, which will be held from January 8-12 in Ballarat, Victoria. The Federation University "RoadNats" is the most prestigious event on the Australian road cycling calendar and will see the country's best under 19, under 23, elite and para cyclists battle it out for the coveted green and gold champions jerseys in the time trial, criterium and road race.
"It's my first time going back in five years," Steve said.
"It will be interesting for me particularly since I'll be competing against able-bodied riders."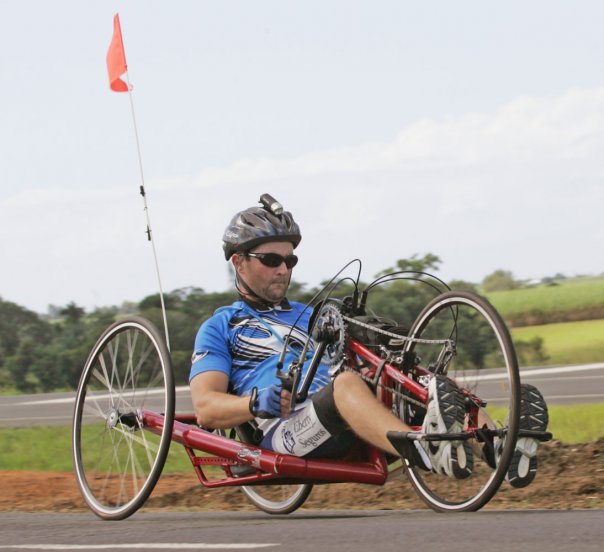 Speaking at Spinal Life in Bundaberg, Steve shared stories about his recent travels and latest adventures, having just finished his tour of Germany and Poland. The durable chair he used to tour iconic museums and landmarks is the same he uses for hands-on work, such as paving sections of his garden to improve the accessibility of his property.
"I probably could have got someone to do it, but what's the fun in that? It's about getting the little wins," he said.
"I've changed my thinking since I've come back…it's about being grateful for those little wins. Even this morning, being able to go out and ride 46km – I'm grateful for that."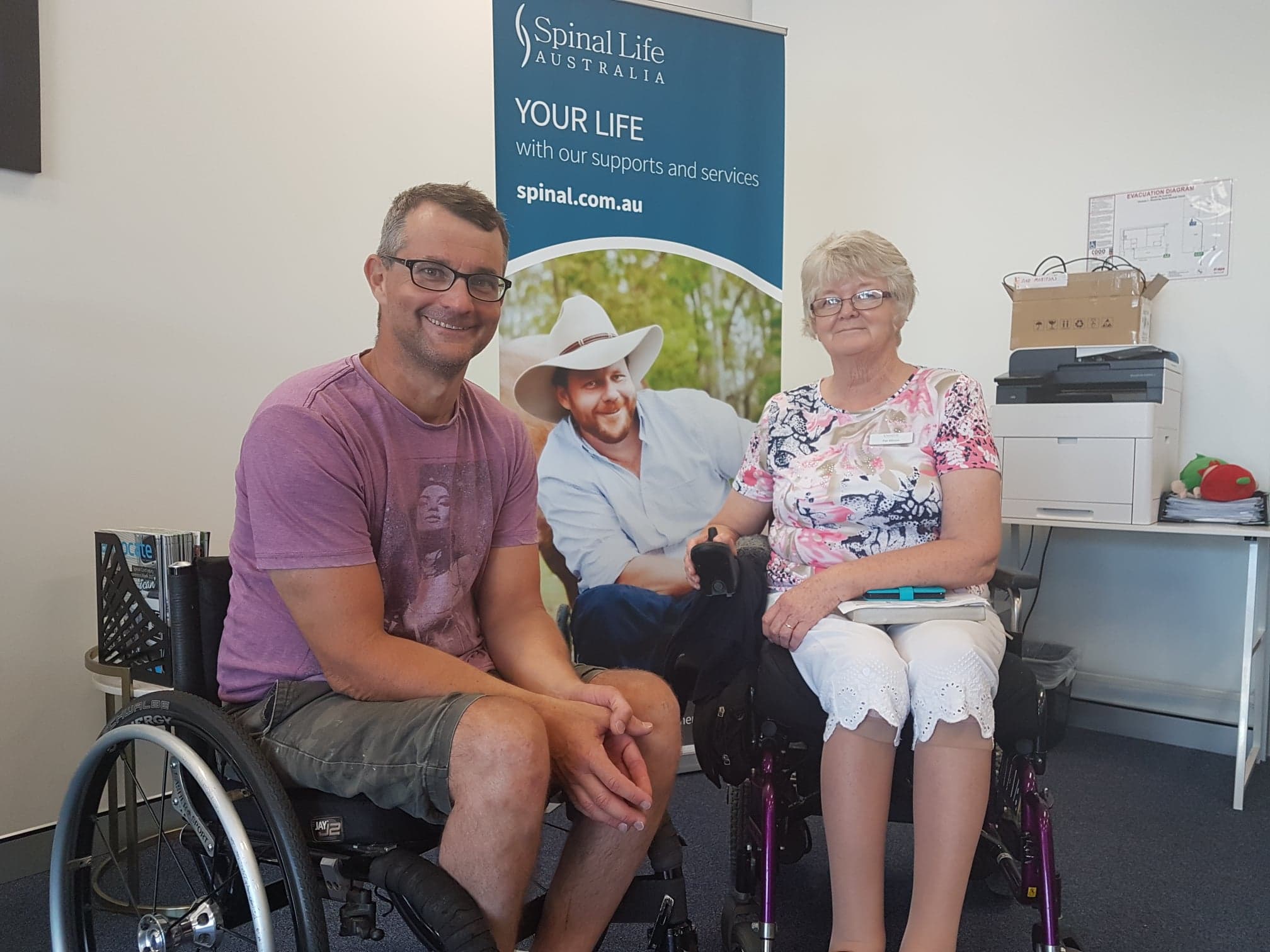 Steve Richter after speaking to Spinal Life Bundaberg, pictured with Pat Allison.
Steve now receives funding from the National Disability Insurance Scheme (NDIS) and self-manages his supports, allowing him to have greater choice and control.
Looking at the shift in disability support since Bundaberg's NDIS rollout in 2017, Steve is optimistic about the options available to those with a disability.
"It's excellent…being self-managed is brilliant. I made the choice based on the research I did previously," he said.
Steve currently maintains his own equipment and has changed suppliers since joining the NDIS, shopping around to get the best deal. As a participant, he sees his Local Area Coordinator at IWC every 12 months, but primarily deals with service providers directly. He hopes to see market principles continue to percolate through the supply change in years to come.
"I want this system to last."