IWC News
Stage 2 brings Physiotherapy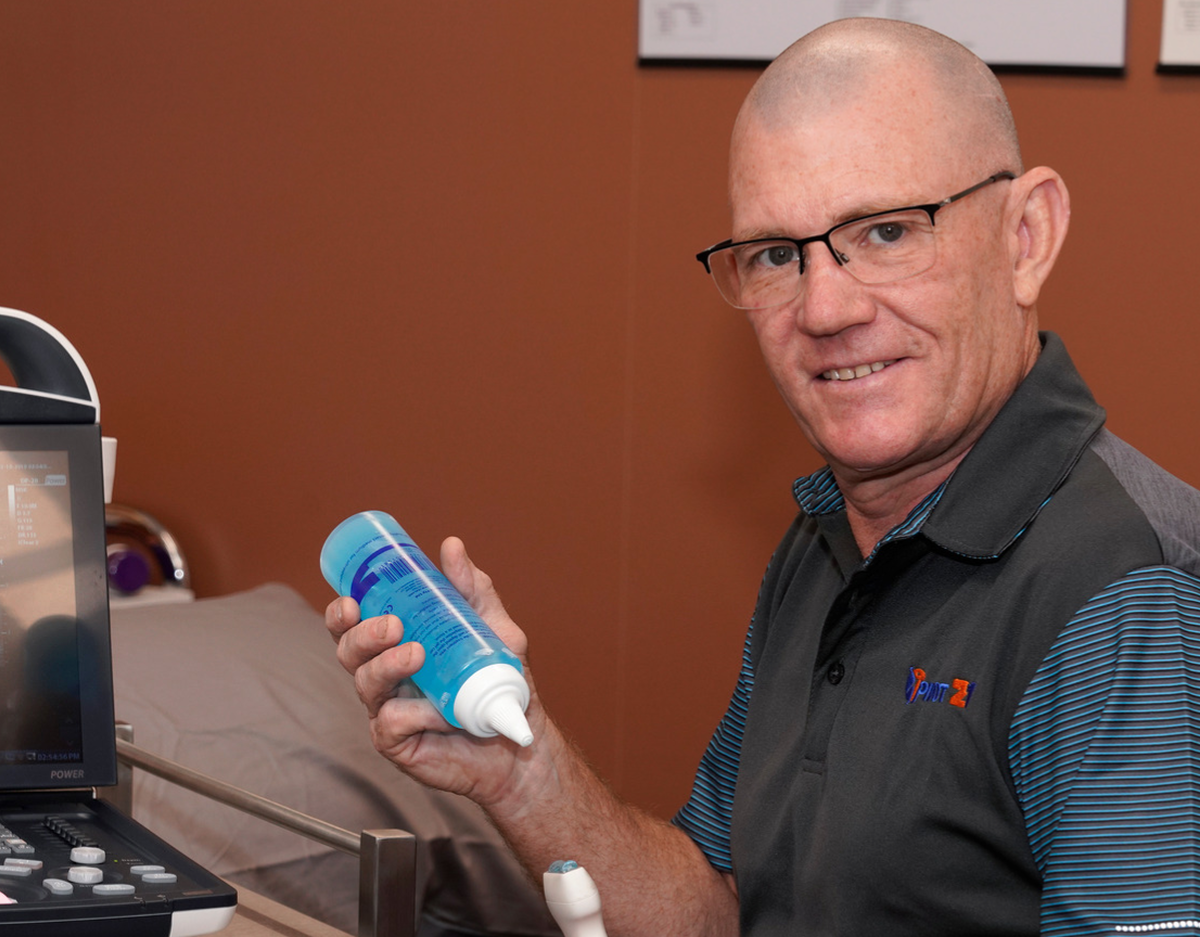 With IWC's Stage 2 expansion of its Health & Wellbeing Centre, an experienced Physiotherapist has joined the Aboriginal community-controlled organisation's holistic model of whole-of-person care.
Physiotherapists are experts in the structure of the human body and its movement. Working with people of all ages, they treat a broad range of health conditions, including sports injuries, musculoskeletal conditions and chronic health conditions.
Scott Davis, a Physiotherapist with 17 years' experience in the Allied Health field, said coming to IWC as it started to open services within its major Stage 2 expansion was a unique opportunity.
"It's exciting – a different challenge and I am very pleased to become part of the IWC team," he said.
IWC is non-government and a registered charity, offering services to both Indigenous and non-Indigenous peoples across Bundaberg and the Wide Bay Burnett. In 2017-18, it delivered 107,000 Episodes of Care to around 13,000 clients.
IWC General Manager Wayne Mulvany said the addition of a physiotherapist was part of the expansion of Allied Health services sitting within the planning behind Stage 2.
"We have two Accredited Practising Dietitians, and are seeking a third, because that service has proved so popular in this community," he said. "Within the IWC Health & Wellbeing Complex in Bundaberg, we also offer Diabetes Education, Psychology, Dental, Midwife, Audiology and Pathology services, some through partnerships and some within our own operations. The IWC Pharmacy also got up and running this year."
IWC also has a Medical Centre, runs community programs including Home Care, and delivers Cultural services.
"In Stage 2, we will provide a rehabilitation gymnasium, with Turkish steam rooms, whole-of-body massage chairs and a wide range of gym equipment, including low-impact. As part of this, IWC will be providing the option of a guided, individually tailored program under the supervision of an Exercise Physiologist."
The rehabilitation gymnasium is due to open within the coming months.
Mr Davis said he favours using mobilisation, manipulation and trigger point therapies in conjunction with taping techniques and exercise based rehabilitation.
"We've moved away slightly from the standard rigid taping techniques to Kinesio and Dynamic tapes in recent years – you can really work wonders with these new techniques," he said.
"I also practice dry needling. This is similar to acupuncture but with a western philosophy of targeting myofascial trigger points or knots as most people know them. It can be a very effective technique, and I've been doing it for 12 years.
In his spare time Mr Davis is The Waves' AFL team Physiotherapist, and recently travelled to the Arafura Games in Darwin to lend his assistance to the thousands of athletes going head-to-head in a variety of sports.
Mr Davis said: "This is a very satisfying profession. Patients come in with an ailment or injury, you then use your clinical reasoning skills to ascertain what the problem is and, if you can figure it out they have the chance to walk out of the room in a lot less pain with a smile on their face."
You do not need a referral from a GP to book a time with the IWC Physiotherapist. Call 1300 492 492, and find the service on Level 1 of Building 2 of the IWC Health & Wellbeing Complex, 182 Barolin St, Bundaberg.