Community
Small gift makes a massive difference
Back in April 2016, IWC got behind a fantastic way to help people. We started collecting unwanted prescription glasses for Ron Hope, a very generous-spirited man who lives in Bali. Ron helps people in remote areas of Indonesia by collecting prescription glasses and giving them out free of charge where they are needed so badly – places where optometrists are not available.
Today, as Christmas 2018 draws near, we can say our communities have provided literally hundreds and hundreds of pairs of prescription glasses to be distributed through Ron's program, which is run by volunteers for the highest good of communities.
Ron says: "I started collecting the glasses about eight years ago. I distribute about 4000 sets per year. I take the glasses into the remote areas of Indonesia and distribute them to people who will never have the chance to see an optometrist. Many of the areas I go to are very poor so they people in those areas would never have the money to buy glasses if they were available. Most of those needing glasses are in the over-40 age group."
He distributes glasses across Sumatra, Java, Sulawesi, Lombok and Sumbawa.
We have a heap more to send, and they will be going off soon. But you can keep the good work happening, just by dropping off your unwanted prescription glasses in one of the specially marked plastic containers you will find at the IWC Health & Wellbeing Centre. They are in the Guava Cafe, the Medical Centre and upstairs in the Corporate reception.
Ron says: "In Sanur, we have an optometrist who grades the glasses for us. We then get people tested and give them the glasses that suit their eyes. However, this only works in Bali. In the more remote areas there are no optometrists so no one can check their eyes. In those areas we lay out a table of glasses and people try them to find those that suit them."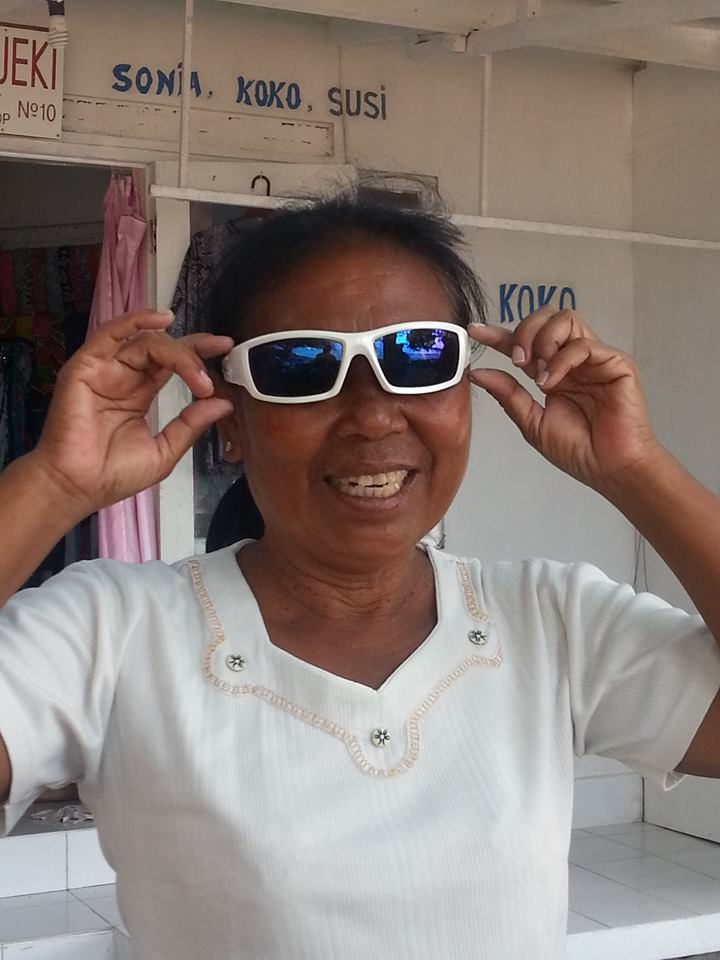 This is a community initiative manned by volunteers, with no fanfare or organisation behind it, helping disadvantaged people in remote areas of Indonesia. Your unwanted prescription glasses can give someone a whole new view of life.
Merry Christmas, and thanks to everyone who has donated glasses through IWC so far. They have all gone to people who value them immensely