IWC News
Service provider Expressions of Interest called for Stage 2 of IWC Health & Wellbeing Centre
AS STAGE 2 of the IWC Health & Wellbeing Complex rises from the ground, the doors are already opening up to service providers in the region.
IWC is delivering a massive 2765 sqm of floor space with the $19.8 million Stage 2 construction project, and is now seeking suitable tenants for some of that service delivery area.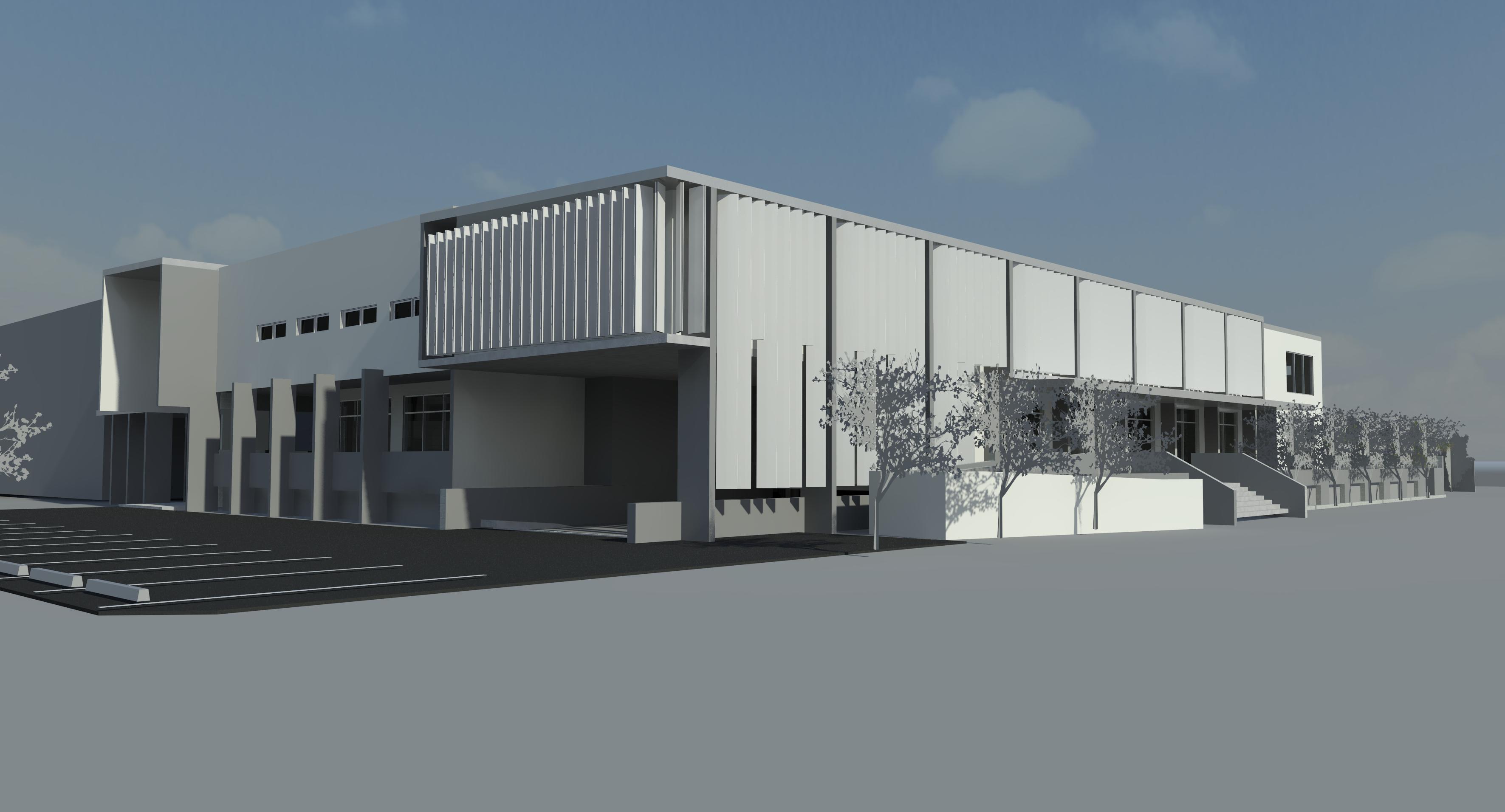 "Currently, IWC offers 27 services and programs, including a wide range of health and medical options that are here for all in our community," said IWC General Manager Wayne Mulvany.
IWC is a non-government and Aboriginal community-controlled organisation with more than 12,000 clients.
Mr Mulvany said: "Delivering Stage 2 of the complex will more than double the current footprint of our facility, and enable IWC to expand its own services. It also opens up the doors to more like-minded Allied and Specialised Health Services and other relevant businesses to work alongside the IWC mode of holistic care."
The lease options are flexible and cost-effective, with many benefits built in.
"We are able to offer tenants of Stage 2 of the IWC complex floor space areas from 51 sqm up to 300 sqm," said Mr Mulvany. "When Stage 2 is complete, with its additional underground and above-ground parking, there will be 161 vehicle spaces at the Health & Wellbeing Complex. Plus, the Centre is on two bus routes for further ease of access for tenants' clients or customers.
"There also will be public areas including a relaxing colonnade with seating, public toilets, display area and a café.
"Both Stages 1 and 2 of the Complex have been designed as disability friendly, with suitable parking, toilets and lifts. In Stage 2, the lift will be large enough to carry an ambulance stretcher. All common areas will be serviced and managed by IWC under the tenancy agreements.
"In addition, as with Stage 1, the Stage 2 expansion incorporates state-of-the-art security as well as internet and other smart technology capabilities."
Uniquely, Stage 2 of the Health & Wellbeing Complex will include a Wellbeing Gymnasium.
"This will be fitted out with special equipment for all fitness levels, including people who lack full mobility or agility. It will be suitable for those recuperating from an illness or operation, or people seeking to manage chronic disease and co-morbidities," said Mr Mulvany.
"It also will include a Turkish steam room, which is well known for the beneficial impacts on health and wellbeing."
Stage 1 of the IWC Complex, which opened in 2014, won two major awards for both design and construction, and Stage 2 is being built to the same style and quality.
"There will be two levels, plus an underground carpark, and the space available for lease is on both floors," said Mr Mulvany. "This is an outstanding project that is bringing many benefits to the community, and we cordially invite all Expressions of Interest from relevant service providers or related businesses."
He added: "Stage 1 of the IWC Health & Wellbeing Complex is already a major landmark facility for Bundaberg, and with Stage 2 coming along at a good pace despite the recent weather events this is an opportunity to become part of a unique community-driven business model that is delivering real outcomes for the good of the whole community.
"We anticipate completion of Stage 2 in the first quarter of 2019, so we are seeking Expressions of Interest now so that we can shape the final delivery of services and businesses that will sit under its roof."
Expressions of Interest can be sent to Mr Mulvany at email hidden; JavaScript is required, or call him on 1300 492 492 to discuss opportunities.