Community
Respect on the agenda in Cultural Healing program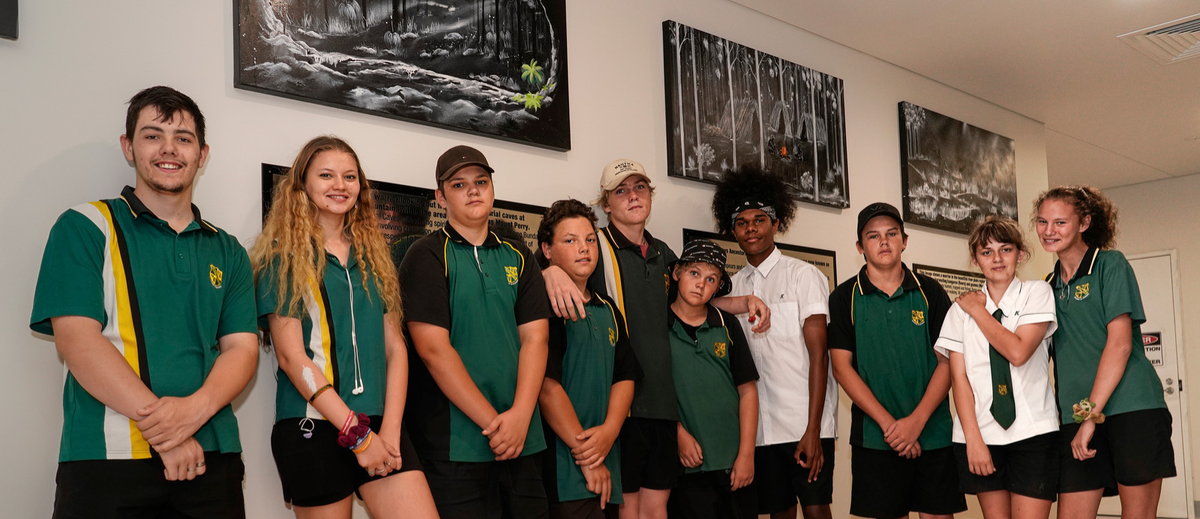 "HOW can we show respect to self without disrespecting others?" That was just one of the questions posed to a group of Kepnock State High School Indigenous students as part of an eight-week Cultural Healing program delivered by IWC.
IWC is an Aboriginal community-controlled organisation which offers a holistic model of whole-of-person care including Health & Medical, Family & Community, and Cultural Healing services. It is committed to delivering Reconciliation in Action every day. IWC services support schools right across the Bundaberg and Wide Bay Burnett regions.
"We were asked by Kepnock SHS to provide a tailored program for students in Years 7 to 11 which would address some of the key challenges facing our Aboriginal and Torres Strait Islander youth today," said IWC CEO Ara Harathunian.
"The program we delivered asked the students about what culture and identity means to them, about family and community, and we talked about the Stolen Generation."
The program was delivered by the IWC Communities team, which includes Youth, Families' Wellbeing and Alcohol & Other Drugs (AOD) programs. The team operates from the IWC Health & Wellbeing Complex in Bundaberg, which is currently completing a $20 million expansion.
"The program also addressed key areas including 'self' – what does this mean and how can respect be shown to yourself without disrespecting others," said Mr Harathunian. "There were discussions about Aboriginal Elders and how respect can be shown to them, and the youth were asked what they would like to see happen in their community."
Other core issues addressed included bullying, substance abuse, and health and nutrition.
"This was recognised as being a valuable contribution to the curriculum for Aboriginal and Torres Strait Islander students, and all of the students involved completed the program," said Mr Harathunian.
The program concluded with a Graduation Ceremony, which took place at the IWC Health & Wellbeing Complex. The students were then given a tour of the Stage 2 expansion.