Health & Wellbeing
'Precision Medicine' on the horizon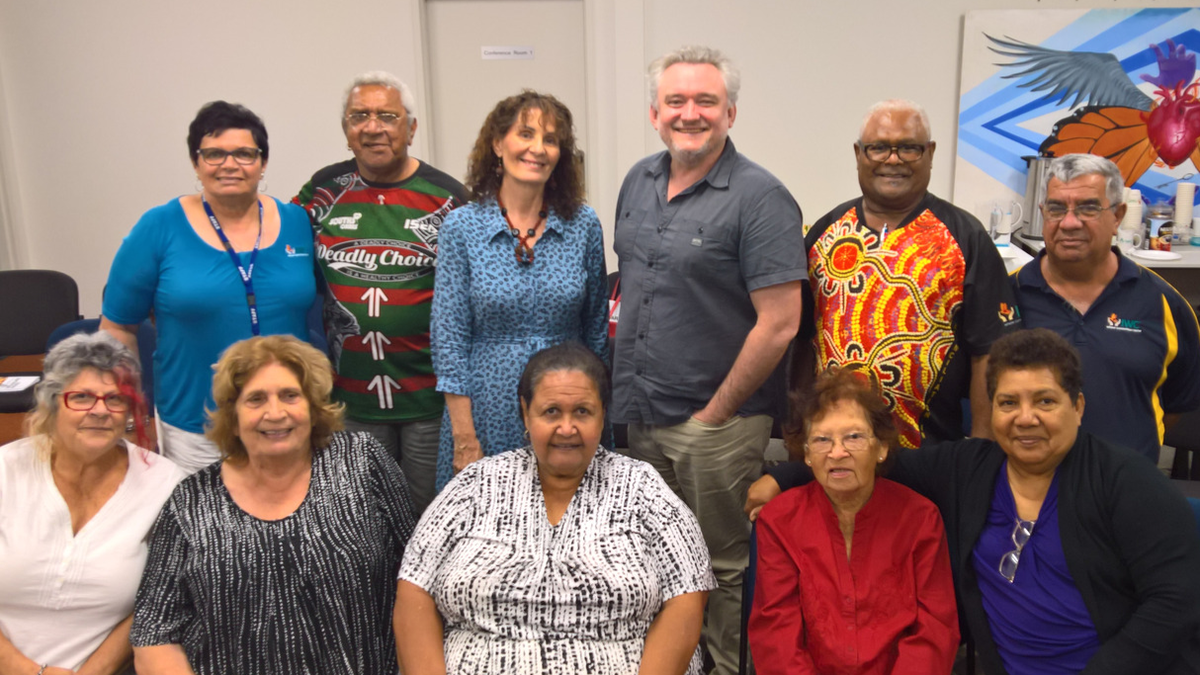 This month the IWC Health & Wellbeing Complex in Bundaberg hosted a community presentation by QIMR Berghofer. The presentation on Genomics, delivered by Catherine Brown and Greg Pratt, doubled as a feedback session aimed at Aboriginal and Torres Strait Islander people.
Mr Pratt, who is the Manager for Aboriginal and Torres Strait Islander Health Research at QIMR Berghofer, said it was part of a 10-part tour of Queensland trialling a new patient brochure, which concluded in Mackay on Wednesday.
"It's about telling people they can request genetic testing from a GP or specialist, particularly around specific inherited diseases. More broadly, it's about the way genes and DNA affect your health journey," he said.
"Over the next decade we will see more and more 'precision medicine' come to fruition, so our health services will be looking at medicines based on your genetics and your DNA. So you'll be able to go to your GP in the not-too-distant future, identify a particular genetic condition you've inherited, and work out which medicines you should take based on your DNA.
"At the moment a lot of medicine is guided by what is known as 'best practise', and treatment is personalised based on the patient's reaction. In future, we'll be looking at a blood test to determine which medicine is best for you."
Genomics is an area within genetics that concerns the sequencing and analysis of an organism's genome. The genome is the entire DNA content that is present within one cell of an organism. Experts in genomics strive to determine complete DNA sequences and perform genetic mapping to help understand disease.
Catherine Brown, Project Manager of Indigenous Genomics at QIMR Berghofer, said not enough was known about the genomes of Indigenous people.
"If we're not in that conversation we're potentially leaving a gap in our knowledge; things can get worse if we don't use genetic medicine to find treatments that will help Aboriginal and Torres Strait Islander people specifically," she said.
"We're looking forward to coming back and working with the community; we have great champions in Uncle Area, Auntie Cheri, Jenny and Stirling."
If you are interested in the presentation and sharing your thoughts on the project's draft script for "The Patient Journey' Indigenous Genomics health literacy resources, please email or call Cath Brown at email hidden; JavaScript is required 0438 781 752.