IWC News
Pharmacy to join IWC Health & Wellbeing Centre
THE IWC Health & Wellbeing Complex in Bundaberg will soon have a new addition to its holistic model of care, with a pharmacy set to open onsite within weeks.
"It will be known as The IWC Pharmacy Bundaberg, and provide a valuable component of the whole-of-person care for which our organisation is known," said IWC General Manager Wayne Mulvany (pictured) "It will enable patients / clients to visit our GPs, Specialists or Allied Health Professionals and go directly to a pharmacy on the same site.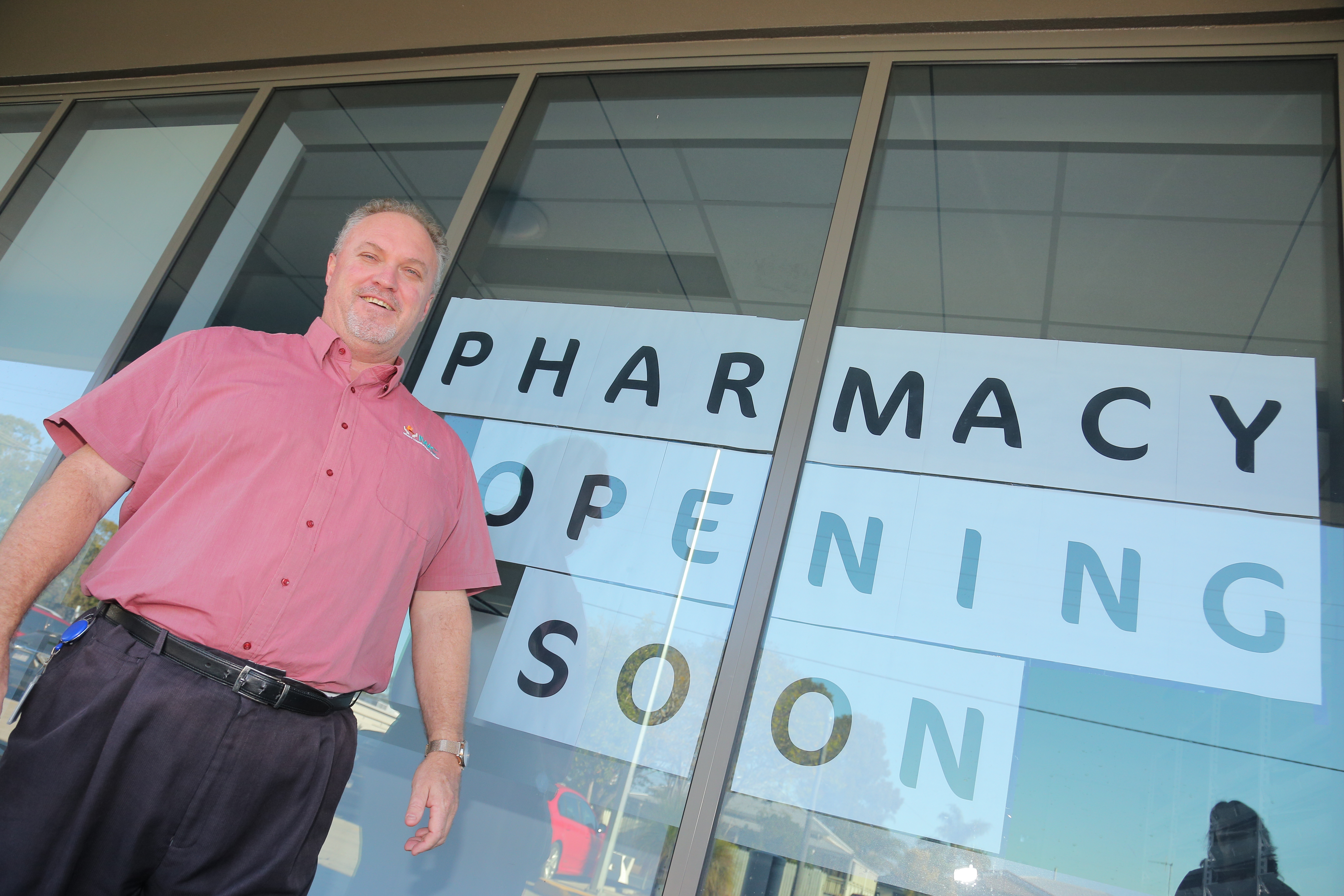 "It also means no-fuss delivery of targeted education and information for our clients around prescriptions and medication reviews."
IWC is non-government, community-run and a registered charity. It offers health, medical, community and family services to all in the community, both Indigenous and non-Indigenous. More than 13,000 clients access one or more of its services, which deliver 104,000 Episodes of Care a year.
Mr Mulvany emphasised that the pharmacy would be open to everyone in the community.
"IWC is here for all people, but at all times we place the interests of our community's Indigenous, disadvantaged, at-risk and vulnerable people first," he said.
"This pharmacy has been part of the plan for the IWC Bundaberg complex from the start, and we are delighted that Pharmacist Tim Spargo and his team are coming on board to deliver it."
Mr Spargo, who has been running the Gin Gin Pharmacy for the past 14 years, said his delivery model was focused on providing an inclusive, responsive and respectful service to all people in the community.
"I want people to tell me what they need, and I will be listening," he said. "The IWC complex is a vital health hub for our region which my team and I are delighted to be a part of."
The news comes as IWC builds the Stage 2 expansion of the Health & Wellbeing complex that acts as a hub for 27 services and programs, and also houses other related businesses including Sullivan Nicolaides pathology, Coastal Life Therapies and Thyme Psychology, and Embrace Midwifery. IWC runs the Guava Café at the complex as a social enterprise operation.
"Stage 2 will expand our health and medical services, and is on schedule to open in 2019," said Mr Mulvany. The $19.8 million Stage 2 expansion is co-funded by IWC and the Australian Government's Building Better Regions Fund (BBRF).
As well as heading up the IWC Pharmacy Bundaberg, Mr Spargo is a Managing Partner of Coral Coast Pharmacies. He grew up in Bundaberg, and after qualifying as a Pharmacist worked in the UK for several years before returning to his home region.