Health & Wellbeing
Pelvic Health Physiotherapy and You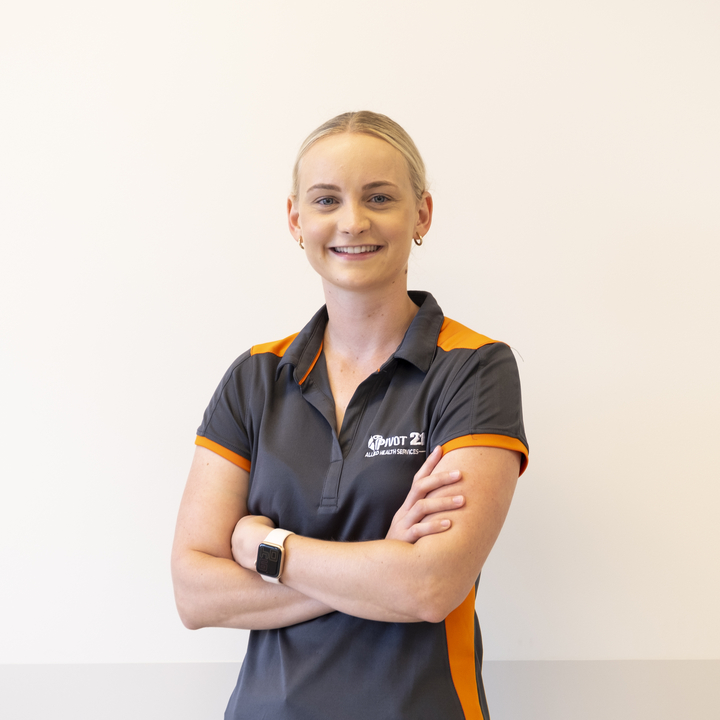 By Danielle Wieland, Women's Health Physiotherapist
Pelvic Health and Women's Health go Hand in Hand
"When I tell people I am a Women's Health Physiotherapist, I am frequently met with the age-old question of, "What is a Women's Health Physiotherapist?". Often, I am also met with a shocked face as pelvic floor can be associated with taboo topics. I am passionate about breaking down the stigma that associated with women's concerns, increasing health literacy, and enabling the empowerment of women."
- Danielle Wieland, Women's Health Physiotherapist
So, What Do I Do?
As a Women's Health Physiotherapist, I have specialist knowledge of women throughout all stages of life, from newborns to adolescents, through the childbearing years and into the golden years. This knowledge stems from additional studies undertaken beyond my Bachelor of Physiotherapy (Honours).
It is common for women to suffer in silence from issues relating to their pelvic health, simply because they don't know it is uncommon, nor do they know there are treatment options. Far too many women believe that pelvic health issues are simply a part of life, and they just need to get on with getting on.
Let's break down some of the concerns that I can assist with.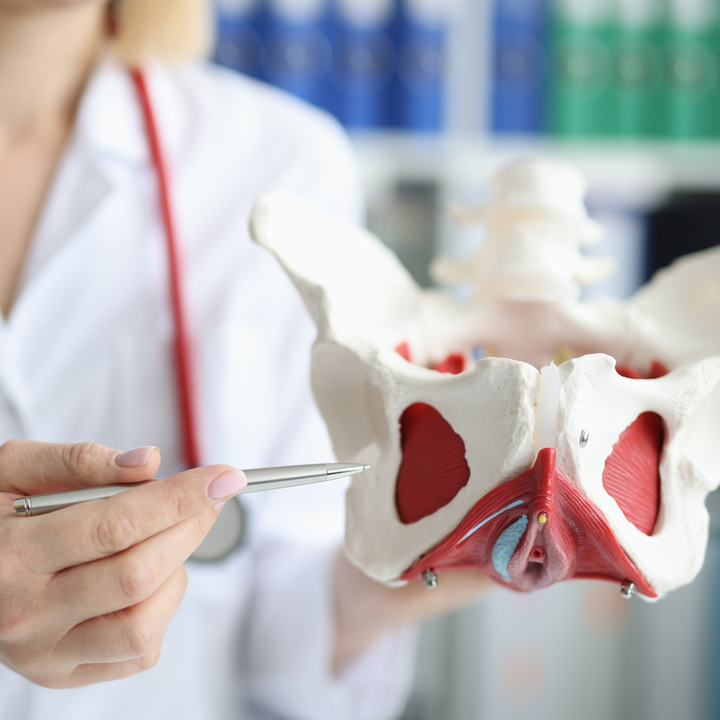 Bladder and Bowel Dysfunction
There are multiple signs and symptoms of bladder and bowel dysfunction that indicate you may need physiotherapy intervention.
If you experience symptoms such as leaking urine, the urgency to urinate, frequent urination, pain when urination, constipation, leaking wind or faecal matter, you may be experiencing bladder and bowel dysfunction and your pelvic floor could be over or under active.
After a discussion regarding concerns, more often than not, I will assess your pelvic floor function to gain a clear understanding of what is happening and devise a plan to combat it.
Mild Pelvic Organ Prolapse
Your pelvic floor works hard to keep your organs, including your bladder, uterus and bowel, in their correct position. When your pelvic floor lacks the strength to hold these organs in the correct position, you may experience a pelvic organ prolapse.
There are three types of pelvic organ prolapse: the bladder bulging into the front of the vagina, the uterus descending into the vagina and the bowel protruding into the vagina.
A visible or palpable bulge, a dragging sensation in the vagina, dysfunction of your bladder or bowel, lower back pain, pain during sex, a weak urine stream or recurring UTIs are all symptoms of pelvic organ prolapse.
Pelvic organ prolapses are most common postnatally, though other circumstances, including chronic constipation and menopause, can also put you at higher risk.

Other Treatable Conditions
I can also assist you with:
Constipation
Pelvic and Back Pain
Pre- and Post-Natal Back and Pelvic Pain
Pelvic Floor Dysfunction
Rectus Abdominis Diastasis
Musculoskeletal conditions associated with pregnancy, such as Carpal Tunnel Syndrome
I use a holistic approach with all my patients, thoroughly assessing each individual's concerns, identifying their causes, and then implementing a personalised treatment program.
I also support my patients throughout this process. I often check in to ensure your treatment plan is effective and adjust or progress, where necessary.