Community
NDIS participant opens business
A Bundaberg man is using his cottage to give creative locals a chance to shine and sell their goods.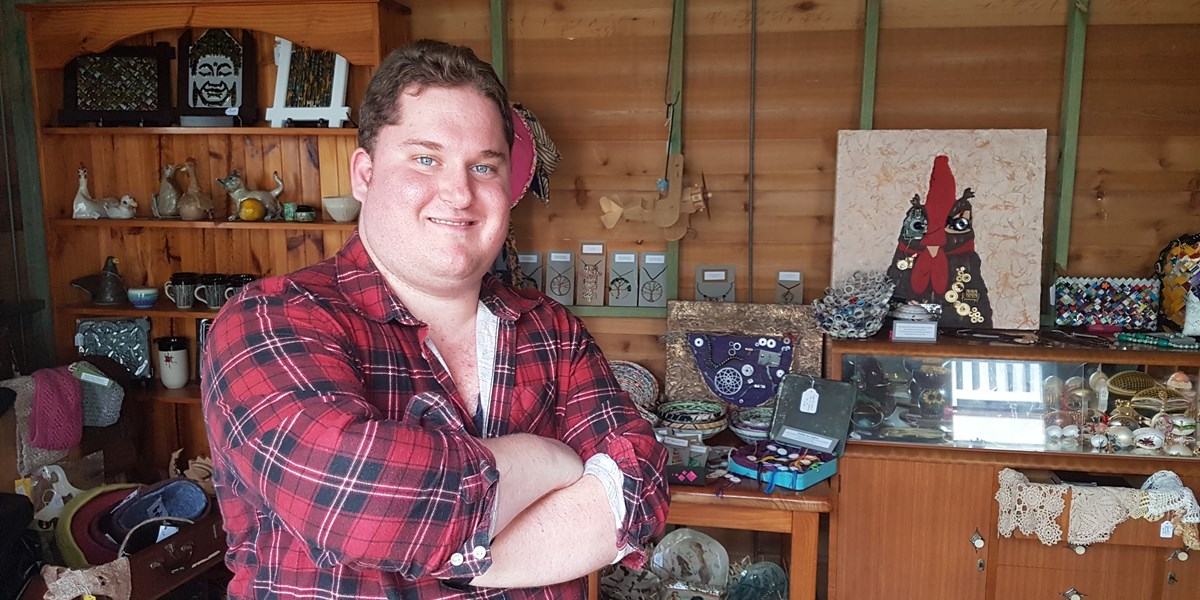 Daniel Arthur, 24, officially opened his new business, Mulgrave Street Cottage, on Wednesday. The small cottage sits behind rows of herbs, and contains a range of quality works, all produced locally.
Daniel, who lives with Autism Spectrum Disorder, is determined to explore his opportunities in Bundaberg – in this case, as an entrepreneur.
Mulgrave Street Cottage works on a consignment basis; individual artists or craftspeople submit their works, and if they sell, a portion of the proceeds go to the Cottage, to cover costs. The creator keeps the rest as profit.
"I was stuck for a period of time…I really wanted to work for myself, and start a small venture I could run on my own property. I'd always had this strong inkling for something to do with retail," he said.
"I tried growing herbs and things along those lines, but I got to thinking 'hey, why am I trying to do this, when I could get things from other people on consignment, and sell them off'. That's where this started.
"We want to be helping people who are out of work and have a talent for craft, want to make a profit and help us in the process. We're helping them to help us."
Assisting Daniel with his endeavours is his mother, Glenda, who has shared her administration knowledge to help get the business moving in the right direction.
He also receives NDIS support to help build his capacity for further independence, and was joined at the opening day of Mulgrave Street Cottage by his support worker, Elissa Salta (IDSS).
An NDIS LAC spokesman from IWC said it was commendable to see initiatives being started by NDIS participants.
"Looking at the works that have been brought together, it's clear we have some talented people in our community. We hope to see plenty of support for this new business in the coming months," he said.
You can find Mulgrave Street Cottage at 53 Mulgrave St, Bundaberg. Opening hours are 8am to 4pm, Wednesday to Friday, or 8.30am to 11.30am on Saturday.
To learn more about the business, click here.