Community
Medicare rebate freeze lift is not enough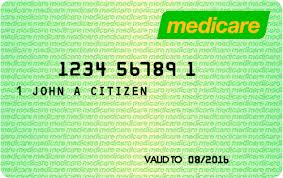 In this Federal Budget, the Turnbull Government has said it will remove the freeze on indexing Medicare Rebates. Since the current Medicare rebate freeze was first introduced in 2013, it has massively increased financial pressures on medical practices such as IWC, which is non-government and community run.
Bulk billing is an essential way to help remove barriers to Primary Health Care for people who are disadvantaged, at-risk and vulnerable. Without it, many people would not see a GP or use Specialist or Allied Health services. In our region, 82.6% of the population is ranked by the Government's own social index to be very disadvantaged or disadvantaged.
So while the news is welcome, it does not go far enough for our communities.
IWC would prefer a faster rollout. Our communities are having to wait more than a year, until July 2018, for the freeze on standard GP consultations and Specialist attendances to go, and more than two years until the freeze on specialist procedures and Allied Health services is lifted in July 2019.
In addition, the current freeze – combined with other adjustments to the Medicare Benefits Scheme (MBS) made by Government over the years – have together left a big gap between the real costs of healthcare borne by medical practices and the MBS payments towards these.
In addition, the lifting of the current freeze will not recover the massive amounts of ground that has been lost in terms of health funding support for our communities.
Plus, the MBS model as it stands now does not support the need to provide appropriate and quality whole-of-person services to meet patients' holistic needs. This is paramount in a region such as ours where there are a multitude of people with complex morbidities. More than 85 per cent of IWC patients have one or more chronic diseases and complex conditions.