Community
Learning bus routes at Try Before u Ride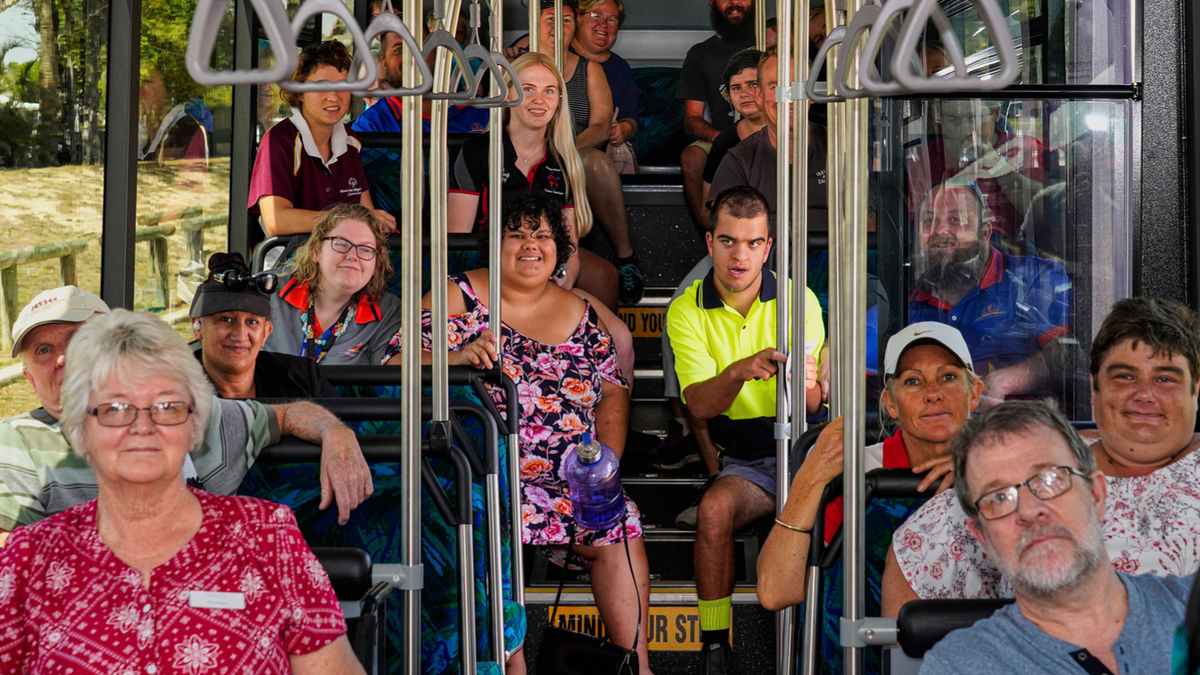 LEARNING the benefits of a modern commute was the order the day at the PCYC, as people of all ages and abilities came together for a special tour of Bundaberg.
Sitting aboard a brand new Mercedes'-powered bus driven by Duffy's City Buses Manager Chris Duffy, the passengers were taking part in a 'Try Before u Ride' session.
Organised by IWC in partnership with the PCYC and the local bus company, this session offered the community a chance to learn more about local bus routes and familiarise themselves with the more accessible modern vehicles.
Participants received pre-loaded 'Swipe'n'Go' cards, with enough credit to get them started on their bus journeys, after a quick tour of the bus stops dotting the Bundaberg CBD.
For Kristy Doran it was the next step in educating Bundaberg girl Jana Connolly about the transport system, to prepare her for independence and work in the future.
"We've been learning about transport for about three weeks and we still had a lot questions, so today has filled in a lot of those blanks," Kristy said.
"We're hoping Jana gets confident with taking the bus so when she gains employment she can get to work without relying on anyone else.
"It's something that's hard to gauge what you need to do just based on a timetable on a piece of paper. Being familiar with a bus before planning a trip, particularly for a person with support needs, is really good."
Graham Welby said he was impressed that buses had come so far in terms of accessibility.
"Overall I'm impressed – I mean it's not a perfect system but it's certainly a hell of a lot better than it was years ago," he said.
"I've been in a wheelchair for 32 years now, so it's been a long time since I've ridden on a bus.
"I'm able to drive an accessible car, but it's good to know that if it ever broke down I can at least get around town."
Linda Dugdell attended the day with her family to familiarise them with the concept of independent transport using buses, and was not disappointed.
"I've been wanting to do this with the three of them for ages, and when I saw it come up for free I was pretty excited because I want them to learn to be more independent around town," she said.
"Now that they've done it, they won't be as worried because they get anxiety about the fact they haven't done it – now they've got a picture of it. It was nice and cool, and it's handy to know they can get on and off different buses in the city for three dollars for a day."
IWC CEO Ara Harathunian said these initiatives were part of IWC's commitment, as Local Area Coordinator (LAC) for the NDIS in the Bundaberg region, to a more inclusive community.
Future Try Before u Ride events have been earmarked for 2020.
For more information follow IWC on Facebook or subscribe to the newsletter at iwc.org.au.