IWC News
IWC puts 27-acre home farm on market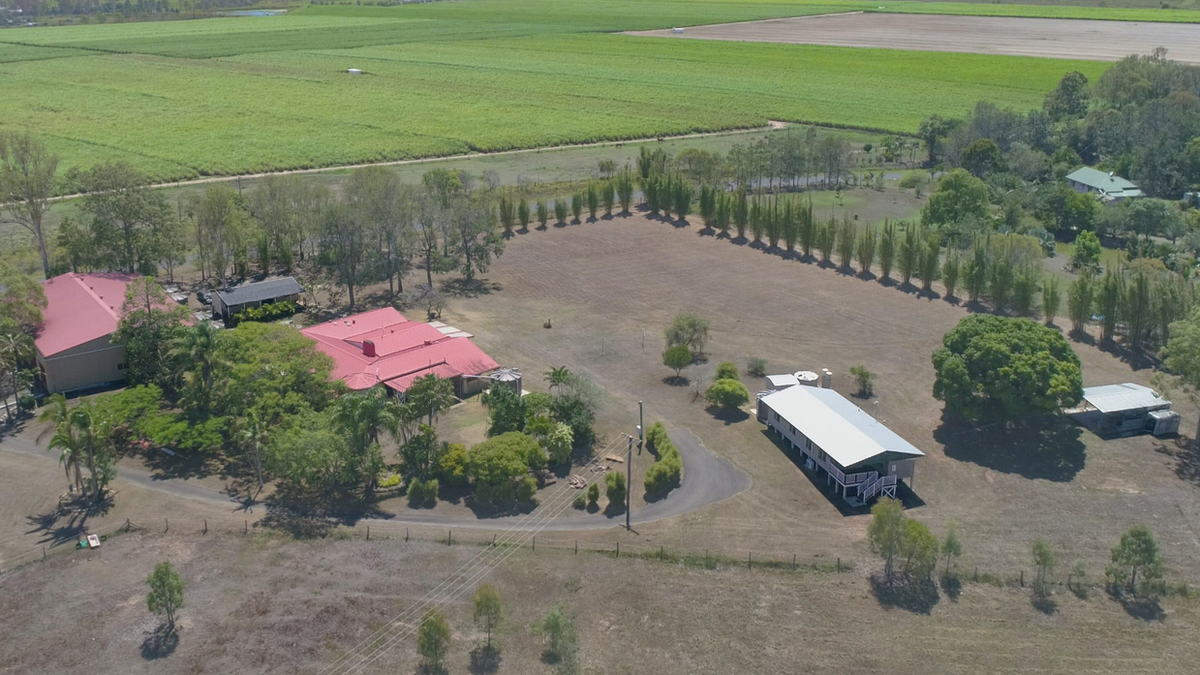 A POTENTIAL residential drug rehabilitation facility site has been taken off the table after three years of government delays.
It follows a 2016 community forum into substance abuse in Bundaberg region which identified the need for a residential drug rehabilitation facility, and IWC's 27-acre Home Farm as a potential site.
But now the community-run health and wellbeing organisation is offering the Home Farm property at 14 Palm Springs Dve, Calavos, to the market. A "Home Open" is to be held on March 22 and 23.
"The IWC Home Farm formerly was the Yaamba Men's Hostel until it closed in 2011," said IWC General Manager Wayne Mulvany. "In 2015, it was acquired by IWC, and we have undertaken renovations and repairs so it could be put to a suitable community use."
In 2016, IWC worked with key stakeholders including the Primary Health Network (PHN), Bundaberg Hospital, Queensland Health and the Queensland Network of Alcohol and Drug Agencies (QNADA) to deliver the Bundaberg Region Community Ice Forum. More than 80 delegates from 46 organisations participated in the solution-seeking forum, which looked at the impact of Ice and other substances on the region.
"This was co-facilitated by the head of Queensland Health's Insight" AOD training team and the CEO of QNADA," said Mr Mulvany. "The delegates identified as THE priority a need for a residential rehabilitation facility in Bundaberg region."
Bundaberg region people seeking residential rehabilitation are required to travel outside the region.
"The delegates identified that the IWC Home Farm, with its existing permissions as a hostel, could be a suitable facility," said Mr Mulvany. "The site is 15 minutes from Bundaberg CBD and has a range of buildings, including kitchens, workshops and accommodation."
In October 2016, a Working Party including Federal, State and Local Government politicians, the PHN and Bundaberg Hospital was held at the property.
"Since then, our community has had promises from politicians, but nothing delivered," said Mr Mulvany. "The LNP made a commitment to build a residential rehabilitation facility should it gain power at the last election. Labor won. Since then, Bundaberg community's calls for help around residential rehabilitation have continued to be ignored by Federal and State governments."
Mr Mulvany said the decision by IWC to sell the property had not been easy.
"We are a registered charity and are co-funding the expansion of our services through the $19.8 million Stage 2 expansion of the IWC Health & Wellbeing Complex as well as continually listening to and exploring new ways we can assist our communities," he said. "But we have an acreage premises that, despite being suitable for a residential rehabilitation facility, has now sat around for literally years."
Mr Mulvany said the IWC Home Farm had undergone improvements including the addition of a very comfortable three-bedroom, air-conditioned home.
"We rescued the house from the site on which Stage 2 of the IWC Health & Wellbeing Complex is being built, and relocated it at the IWC Home Farm," said Mr Mulvany. "This dwelling, in addition to the training rooms, accommodation, kitchens and workshops set in 27 acres, will make it a very desirable and useful site. We are seeking offers over $699,000."
The Home Open will run from 1pm-2.30pm on Friday March 22 and Saturday March 23 at 14 Palm Springs Dve, Calavos. Enquiries can be made to Sharon Jackson of Integrity Property Solutions, Bundaberg on 4159 6854.
Following this release the following responses came