Nutrition
IWC part of Bundaberg Veterans' Health Week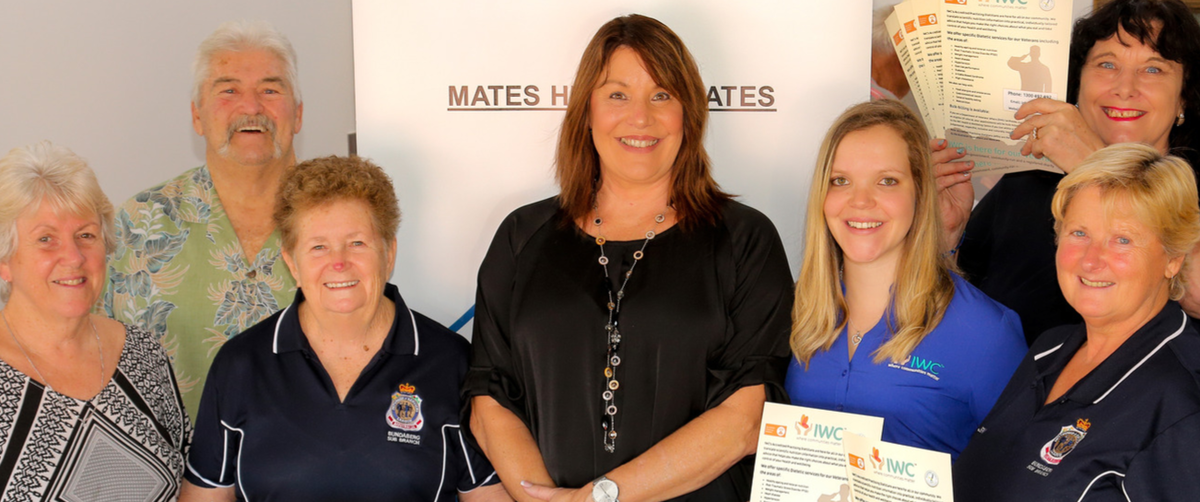 THE role of good nutrition in helping our region's ex-servicemen and women enjoy a happy, active life will be in the spotlight when Bundaberg RSL Sub-branch celebrates Veterans Health Week 2018.
"The theme of the 2018 Veterans' Health Week, which runs from September 22 to 30, is 'nutrition'. So receiving relevant, useful information about this area will form an important part of a week of activities that are being held at the new Veterans' Support Centre in Takalvan St, Bundaberg," said RSL Sub-branch President Helen Blackburn.
Community-run health and wellbeing organisation IWC will play a key role in the week, with their Accredited Practising Dietitians and other Health Professionals providing a range of interactive sessions.
"Good diet and nutrition play a key role in building mental wellbeing and improving quality of life for Veterans," said IWC Dietitian Natalie Selever. "We offer a wide range of Veteran-specific Dietetics services that address core areas including Healthy Aging, Post-Traumatic Stress Disorder, Hypertension, High Cholesterol and Exercise Performance.
"During Veterans' Health Week, we will begin to deliver information and advice through the Support Centre about all of these areas, and more. We also will offer a guided supermarket tour, which will include label reading and look at how to create that healthy plate at meal times."
IWC is non-government, community-run and a registered charity. It delivers a holistic whole-of-person model of care that includes GPs, Specialists, Allied Health, Dental, Community and Family services. Other presentations during the week will include IWC Dental Practice, IWC Pharmacy and IWC Home Care.
Ms Blackburn said the week of activities would begin on Monday September 24 and also include relaxation activities including yoga, Tai Chi, team trivia and card making.
"Plus, our members can attend information sessions about Occupational Therapy, Shopping for a Healthy Larder and Men's Health. We will round off the week with a barbecue lunch on Sunday September 30," she said.
But the sessions won't stop when the week is over. Ms Blackburn said the RSL Sub-branch was committed to providing ongoing quality information sessions to its members.
"These seven days of activities will form a 'taster' of things to come, now that the Support Centre and a strong band of volunteers has been established by the Bundaberg RSL Sub-branch," she said.
"We are delighted that IWC, which is community-run and people-centred, will work with us on an ongoing basis to provide health and wellbeing information, and pathways to supports and services, for our members. Regular sessions, including Dietitian-led supermarket tours, will become part of the Support Centre activities into the long-term."
IWC has more than 13,000 clients and provides services to all people, Indigenous and non-Indigenous.
For more information about the RSL Sub-branch Veterans' Health Week activities, phone 07 4306 7090.