Empowering You - Working with a Credentialed Diabetes Educator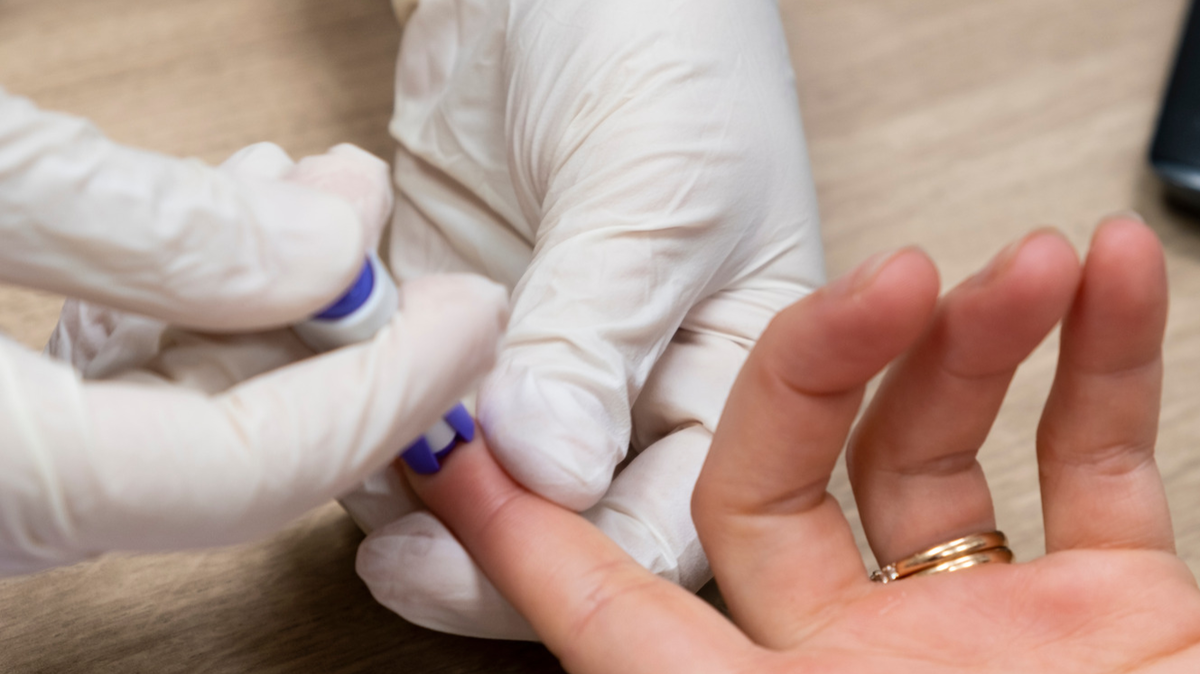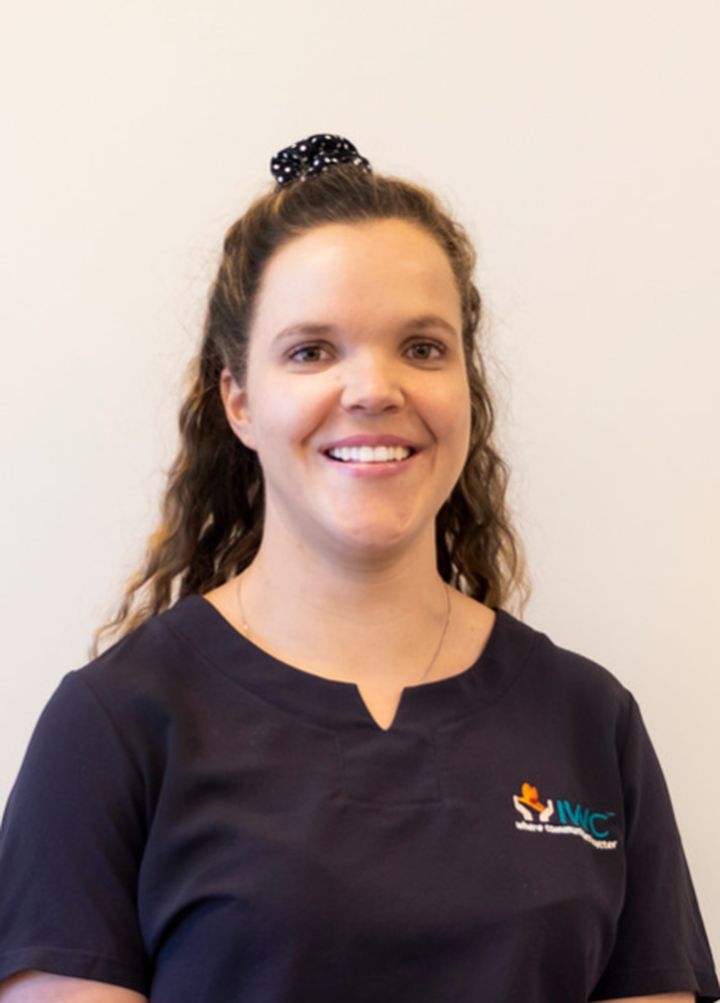 Written by Jessica Bauer Accredited Practising Dietitian and Credentialed Diabetes Educator.
Empowering you to Self-Manage your Disease
If you or someone you love has been diagnosed with type 2 or type 1 diabetes, you may feel overwhelmed, scared and confused. It is important to know that you are not alone. Let's talk about how we can support you through this new and unfamiliar territory.
What is a Credentialed Diabetes Educator?
A Credentialed Diabetes Educator (CDE) is a health care professional who specialises in treating people with diabetes. If you see the initials CDE following someones name, they have passed a national exam that allows them to teach people who have diabetes how to manage their condition.
Credentialed Diabetes Educators are recognised by Medicare and some Private Health Insurance Funds. If you are unsure whether a health professional is a Credentialed Diabetes Educator, you can also check their credentials at https://www.adea.come.au/find-a-cde/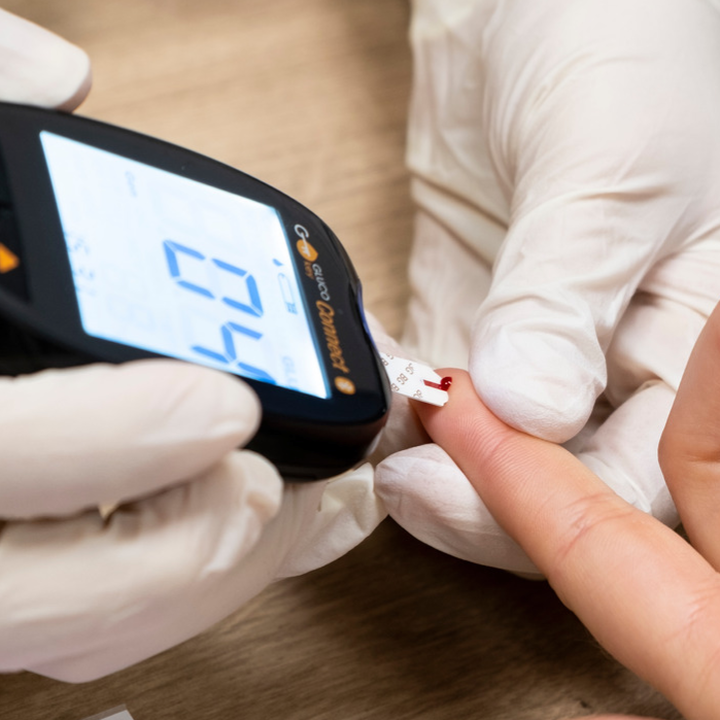 Your Credentialed Diabetes Educator will teach you about diabetes
They will help you monitor and manage your blood glucose levels.
They will teach you how to manage your diabetes.
If you are prescribed medications to manage your condition, your CDE will teach you how to use them, including things like how to inject your insulin.
Advise and support you in making lifestyle changes.
Support, guide and encourage you to manage your diabetes.
Self-Management
Now that you know what your Credentialed Diabetes Educator is and how they can help you, let's move on to what it means to 'self-manage'.
Self-management can be broken down into different topics. The American Association of Diabetes Educators (AADE) has developed the "AADE 7 Self-Care Behaviours".
Your Credentialed Diabetes Educator can help you manage your
Self-Care Behaviours
If you need help with any of the below behaviours, please contact your GP to organise a referral to your local Credentialed Diabetes Educator.
A crucial aspect of self-managing diabetes
Eat wholegrain cereals
Eat vegetables and fruit
Include Legumes - like chickpeas, Lentils and Beans
Keep saturated fats (from processed meats, fast food and some manufactured biscuits and cakes) to a minimum.
A credentialed Diabetes Educator can help you with general diet advice and how to balance your diabetes medications with your diet.
Regular exercise is not only going to benefit your diabetes by helping you to manage your blood glucose levels; exercise can also help you manage your weight and can help reduce symptoms of stress.
Some simple tips to get you started are:
Choose the stairs over the elevator.
Go on 'walking dates' with a friend!
Window shopping trips
Look for active ways to have fun, e.g. dancing, cycling, swimming, golf, gardening or kayaking.
Seeing an Accredited Exercise Physiologist can help you develop a practical exercise plan.
Checking your blood glucose levels with a blood glucose meter can help you manage your diabetes. This is called self-monitoring blood glucose (monitoring for short).
Monitoring yourself has many benefits, including:
It tells you your blood glucose levels rather than just relying on how you feel.
It helps you learn how food, physical activity and medicines affect your blood glucose levels.
It can give you an early warning sign if your glucose levels are getting out of range and will help your doctor make changes to your management.
Type 2 diabetes can be managed in different ways, including lifestyle changes (healthy eating and exercise) and medications - including oral tablets and/or injections.
Injectable medication can include insulin or non-insulin medication.
Taking your prescription medication as your doctor has prescribed is important in managing your diabetes.
Your Credentialed Diabetes Educator will be able to help you understand your medication and, if needed, understand how to inject your medication safely. Don't forget to talk to your doctor if you are experiencing side effects from your medications. You can also talk to a pharmacist about medications.
Your Credentialed Diabetes Educator will be able to help you troubleshoot your glucose levels and can also help you find ways to cope with common problems.
Knowing more about what diabetes is and how it can affect your body, the easier it can be to manage and tackle a problem, such as high and low levels.
Living a chronic condition, such as diabetes, can affect you emotionally, not just physically. It's normal to sometimes feel sad, depressed, anxious, angry or discouraged when you live with a chronic illness.
It's important to remember that we can't make our diabetes perfect, always have perfect sugar levels, or even eat well all the time. It's so important to be kind to yourself and remember that everyone can lose track of their diabetes management sometimes.
A Credentialed Diabetes Educator can help you manage low moods and help get you back on track, but ask your doctor to refer you to a psychologist or a counsellor trained to provide psychological support if you feel depressed and need additional help.
Most people living with diabetes will have heard about the risk associated with diabetes, such as heart disease, increased stroke risk, and foot complications. But don't forget the good news - diabetes can be controlled, and the risk of these complications can be reduced.
Below are some key steps to take to reduce your risk of diabetes complications:
Learning about diabetes self-management
monitoring your blood glucose levels
working with your diabetes team
keeping up to date with doctors' appointments and other health checks