Community
Home Care team features in magazine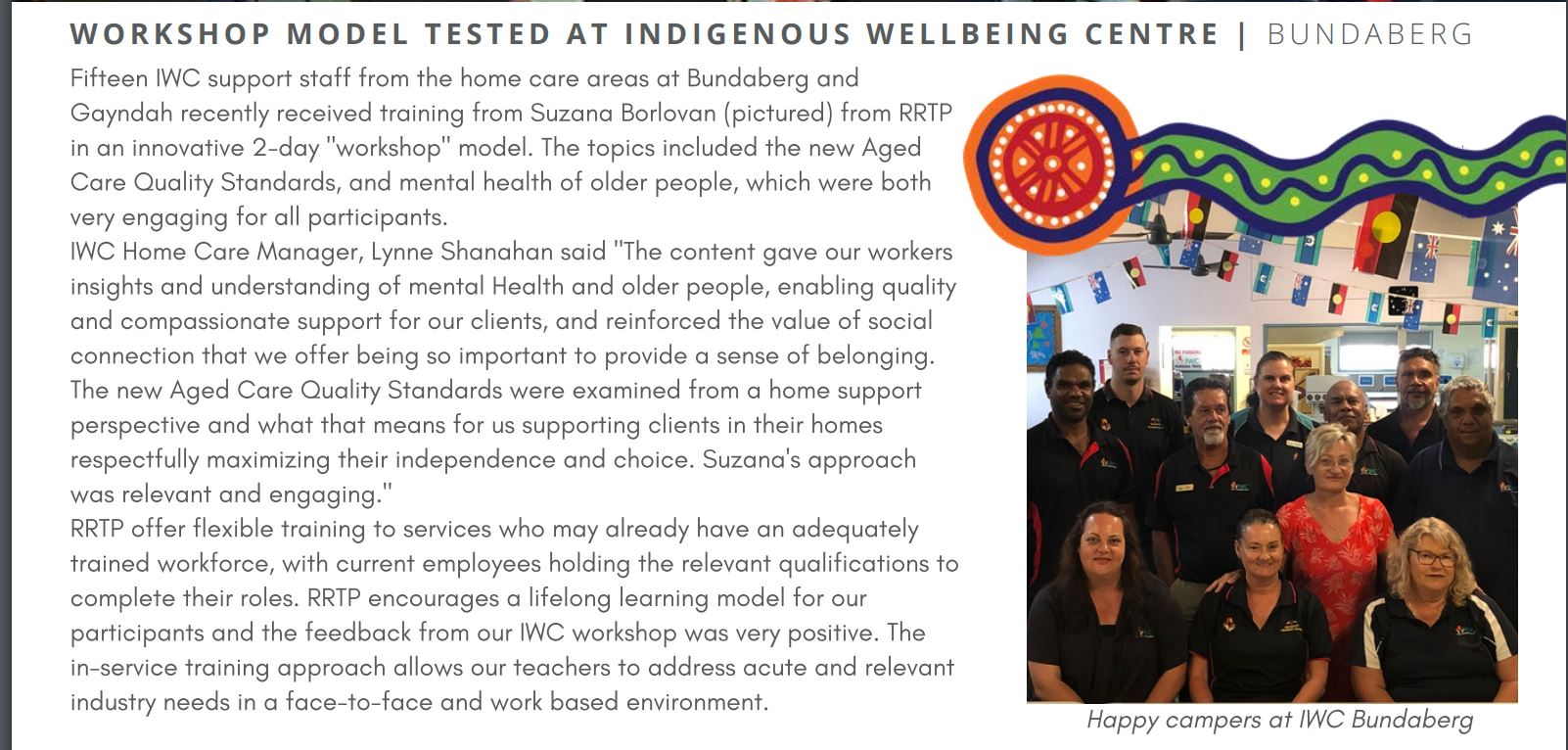 IWC Bundaberg and North Burnett Home Care have been featured in the Rural and Regional Training Project Monthly Magazine.
The article focuses on the training that the team received on the New Aged Care Standards and Older People and Mental Health.
The training was enjoyed by all and is very relevant for our clients.
You can download the article here.