Health & Wellbeing
Here Comes Flu Season...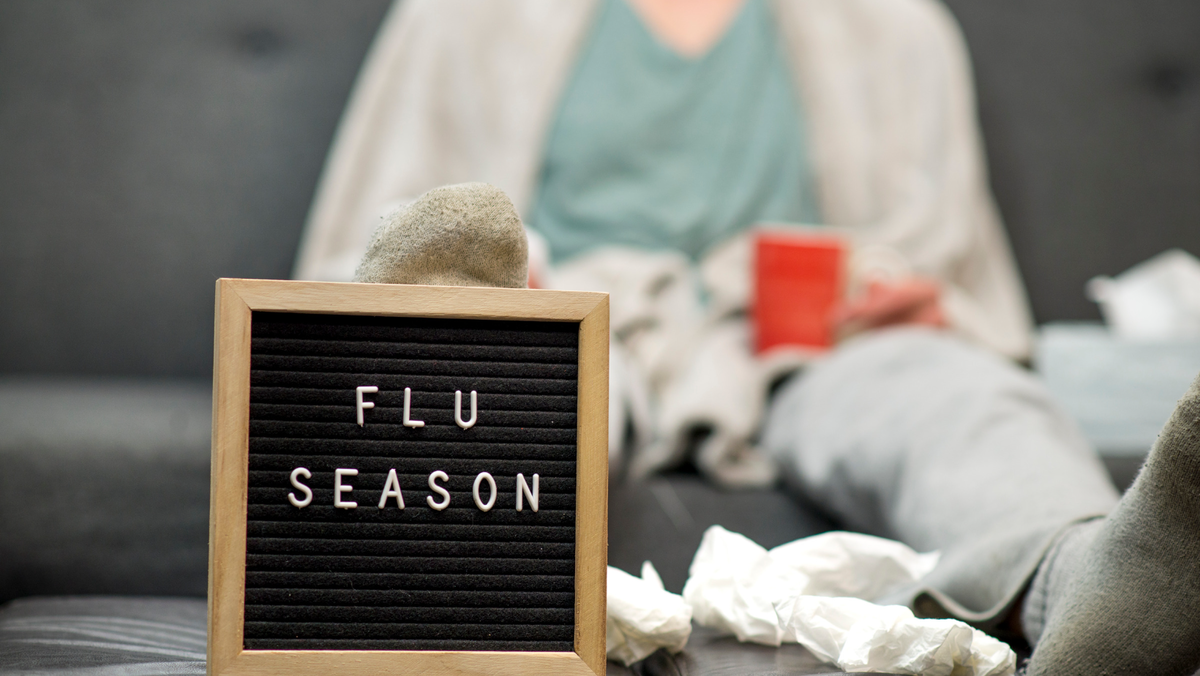 It's Nearly Flu Vax Time!
Influenza, or "the flu", is a common respiratory tract disease. It affects people of all ages. Some people with influenza may only suffer from mild symptoms; however, even healthy people can have severe complications. For people at risk, it can lead to hospitalisation and even death. Influenza is not the same as the common cold.
Yearly influenza vaccination is the most important thing you can do to prevent influenza and its complications. It is recommended for all people ages six months and over.
Who?
Influenza vaccination is particularly recommended for:
children aged six months to <5 years
adults aged ≥ 65 years
Aboriginal and Torres Strait Islander people
people with medical conditions that increase their risk of influenza
homeless people
pregnant women
healthcare workers, carers and household contacts of people in high-risk groups
residents, staff, volunteers and visitors to aged care and long-term residential facilities
commercial poultry and pork industry workers
people who provide essential community services
people who are travelling during influenza season
People with the following medical conditions have a higher risk of influenza:
immunocompromising conditions, such as HIV, malignancy, functional or anatomical asplenia, and chronic steroid use
receiving immuno-oncology therapy
received a haematopoietic stem cell or solid organ transplant
cardiac disease
Down syndrome
obesity
chronic respiratory conditions
chronic neurologic conditions
chronic liver disease
other chronic illnesses that need medical follow-up or hospitalisation
long term aspirin therapy in children (aged 6 months to 10 years)
preterm infants (<37 weeks gestation)
Influenza Vaccine is Free For:
Pregnant women (at any stage of pregnancy)
People aged 6 months and over with certain medical conditions such as cardiac disease, chronic respiratory disease, chronic neurological conditions and other at risk conditions (have a yarn with your health worker, doctor or nurse)
Children 6 months to less than 5 years
people aged 65 years and older
Aboriginal and Torres Strait Islander people aged 6 months and over
When?
At IWC, we will start flu vaccination clinics in mid-April, when 2023 stock becomes available. The peak of influenza season is usually from June to September in most parts of Australia, and the highest level of protection occurs in the first 3-4 months after vaccination, therefore vaccination mid-April onwards is likely to result in peak immunity during the influenza season. However, it is never too late to vaccinate as influenza can spread all year round.
Come in and have a yarn about flu vax.
Myths and Realities
Flu vaccines can not give you the flu. Flu vaccines are made with either inactivated (killed) viruses, or with only a single protein from the flu virus.
The Australian Technical Advisory Group on Immunisation recommends that all people with egg allergies can receive an age-appropriate influenza vaccine.
Chances are you may not have had influenza but a virus that causes the common cold. However, some people can get influenza and not be particularly unwell. That does not mean you will sail through influenza if you get it again.
Also, it is important that we vaccinate to look out for the people around us. Many people in our community are very vulnerable to influenza. It could be the newborn baby next door, your nan with chronic lung disease, or your uncle who is going through chemo. Vaccination helps to reduce the spread of influenza to our most vulnerable community members.