Community
Design house AARLI delivers new first
LEADING Indigenous designers from across Australia are being showcased in an exciting new Melbourne exhibition Blak Design Matters – and Teagan Cowlishaw of Perth-based design house AARLI is the only West Australian among them.
"It is presented by the Koorie Heritage Trust, and explores what Indigenous design is and why it matters," said Ms Cowlishaw, who founded and runs the AARLI label.
"It's the first national survey of Australian Aboriginal and Torres Strait Islander design, and is curated by Jefa Greenaway. AARLI is extremely proud to be the only WA indigenous fashion brand to showcase our works as part of a nationwide collective of some very, very talented Aboriginal artists and designers."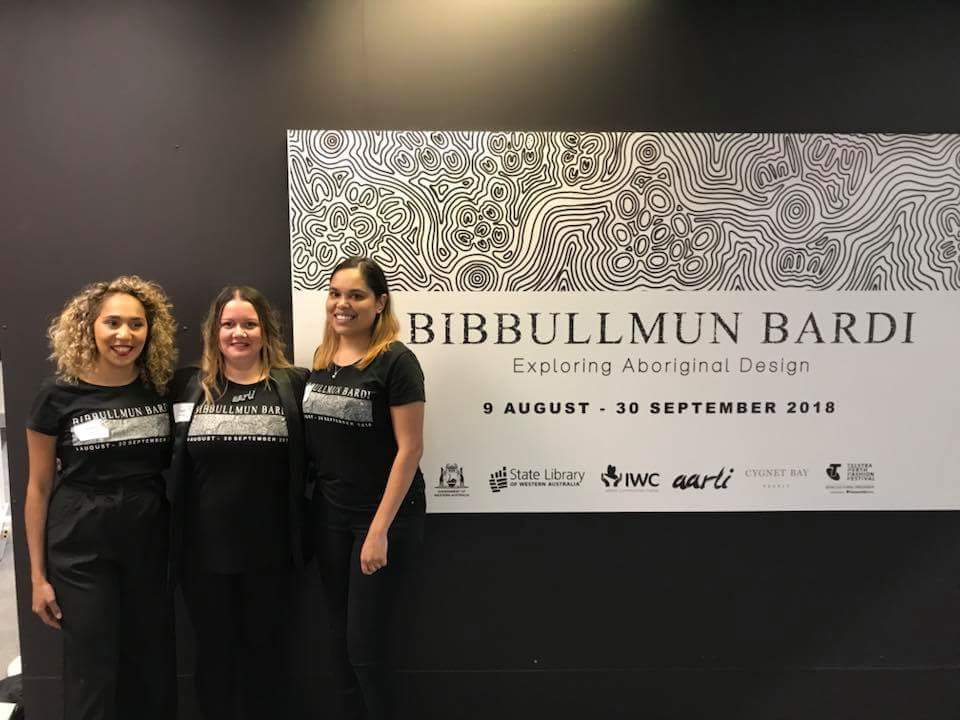 Teagan is focused on a positive future for Indigenous businesses in Australia.
"AARLI wants to influence society's perception of Aboriginal Australian fashion and provide commercial platforms or opportunities for next-generation First Nation creative professionals," she said.
The name AARLI stems from her culture – it is Bardi language for fish – and she is proud to be supported by IWC.
"IWC is a leading Australian Aboriginal community-controlled organisation with a strong business model and a commitment to build communities," said Ms Cowlishaw. "The support that IWC is giving me is invaluable, and I very much appreciate it."
Northern Territory-born, she has called Perth home for over 20+ years and her passion, hard work and talent has brought a lot of wins to Western Australia.
In 2015, Ms Cowlishaw was invited to be part of the British Council's 2015 ACCELERATE program, and in 2016 she received a Creative Enterprise Australia Indigenous Fashion Accelerator scholarship from Queensland University of Technology (QUT CEA) – the first West Australian to do so.
As Ms Cowlishaw flew into Melbourne for the Blak Design Matters official launch on 21 July, she also was preparing for another exciting project – right here in Western Australia.
From August 9, in partnership with the State Library of Western Australia, AARLI is delivering an exhibition titled Bibbullmun Bardi – Exploring Aboriginal Design.
This exhibition celebrates seldom-told stories of some of WA's Aboriginal design icons. The exhibition explores the diversity of West Australian Aboriginal design practice and includes artists , textile and fashion designers such as Bruce Wiggan, Ron Gidgup, Sally Bin Demin, KANINDA, Ticia Designs, Mangkaja art centre, Marnin Studios and Peter Farmer.
Ms Cowlishaw credits her creativity to her upbringing being around Indigenous Fashion Godfather Ron Gidgup who was a prominent fashion designer in the 1980s and 1990s, and she states proudly that her mother, Sarina Jan, is her inspiration and powerhouse of support.
"The 2018 NAIDOC theme, 'Because of her, we can', is so true, so real," she said. "My deadly Mudda has been my number one supporter and inspiration."
Sarina Jan is the recipient of this year's Northern Territory Top End NAIDOC – Lifetime Achievement Award.
Blak Design Matters runs at Federation Square, Melbourne from 21 July to 30 September
Bibbullmun Bardi – Exploring Aboriginal Design runs from 9 August to 30 September at The Nook, State Library of Western Australia, Perth.