IWC News
Cultural Responsiveness Training for all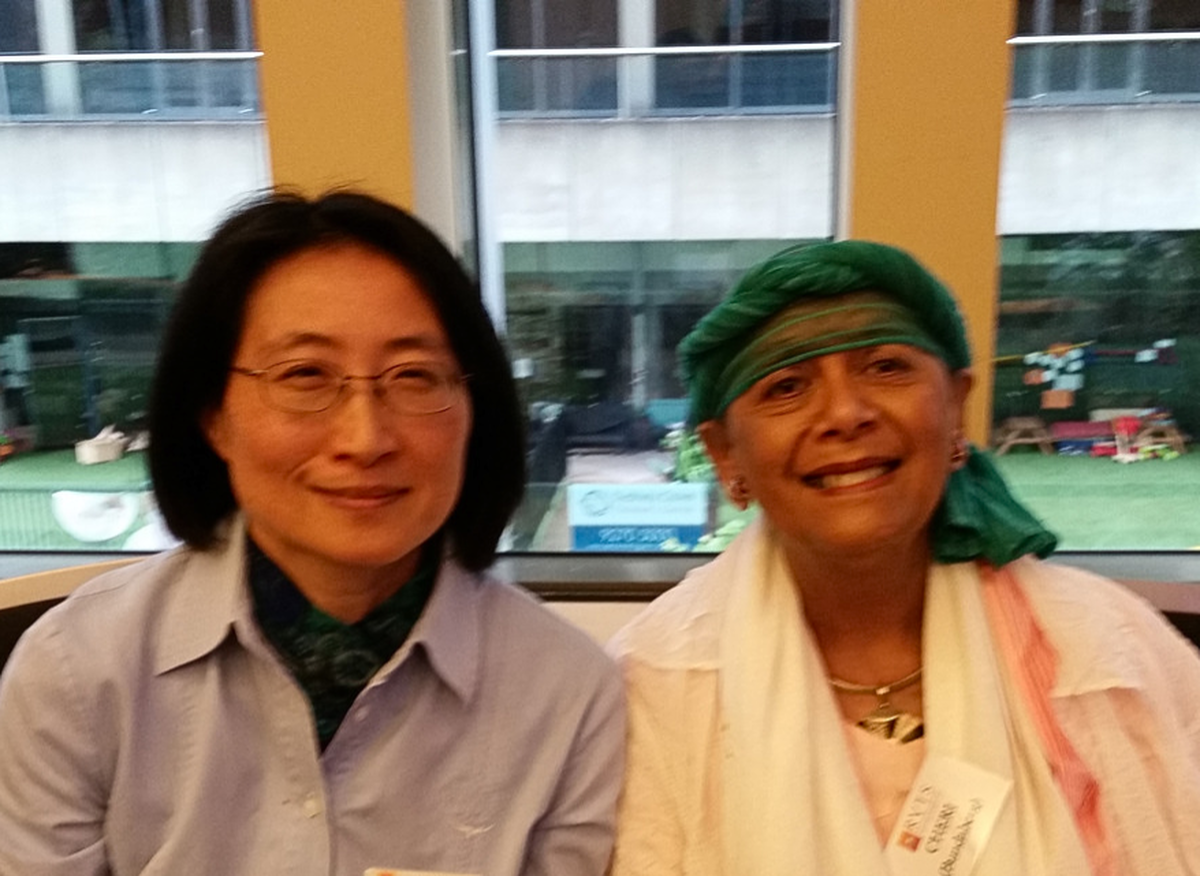 Real stories about real people are proving the catalyst for positive transformation thanks to ground-breaking work being delivered by IWC Chaplain and Director Cheri Yavu-Kama-Harathunian.
Aunty Cheri, an Aboriginal Elder, recently delivered an introductory session on the IWC's Cultural Responsiveness Training (CRT) package to delegates at a Remote Vocational Training Services (RVTS) workshop in Sydney.
"This session was provided for a Cultural Mentors workshop, and the participants came from across Queensland, Victoria, Western Australia, New South Wales and the ACT," said Aunty Cheri, who has developed the package with IWC colleague Shani Haworth.
"Cultural Responsive Training is not about cultural awareness, which came into vogue in the 20th century, but is a 21st century training package developed by the voices of Aboriginal people and shared with non-Aboriginal people to build understanding around the cultural nuances that Cultural Awareness has long ignored.
"As well as building understanding around the cultural nuances that can form significant barriers to communication between Indigenous and non-Indigenous peoples, the CRT package has been designed to enable workers to use their knowledge in real-life working day situations."
Consultation with other Traditional Owners and Elders has been at the centre of the CRT package development, and their stories are embedded in the modules to share eons-old learnings in the training.
"These stories are translated in a culturally responsive manner through vignettes – short, thought-provoking accounts of real people and real situations faced by health professionals in our communities," said Aunty Cheri.
All of IWC's 27 services and programs are delivered in a culturally responsive manner, and are provided to more than 12,000 clients / patients across the Wide Bay Burnett as well as National Disability Insurance Scheme participants in Bundaberg region.
Feedback from health professionals at the session in Sydney was that the vignettes captivated the audience, and that the training was "enlightening".
"It was very humbling to use this training tool, developed from the heart of our communities and with Traditional Owner / Elders," said Aunty Cheri.
"I could see their genuine commitment to training overseas doctors in cultural responsiveness in a way that that will deliver positive outcomes within their practice and the communities they serve."
IWC recently presented on the CRT package at the 2017 Queensland Community Development Conference, held in October.
IWC has been delivering the training into universities, health organisations and businesses, to help non-Aboriginal people apply a cultural perspective as they use their skills and abilities, supported by Aboriginal and Torres Strait Islander workers and / or clients.
"It builds understanding that the world view of First Nation peoples, and generates knowledge around the fact that the world view of non-Aboriginal people is different. Through the CRT package we deliver, the differences are translated into best practice methods whereby interactions between Indigenous clients and non-Indigenous workers can effectively bring about transformation – working for the highest good not only of the client but of the worker as well," said Aunty Cheri.
The package is available to any organisation that seeks to build cultural responsiveness into their daily operations for the good of their staff and community. For details, contact IWC on 1300 492 492 or email email hidden; JavaScript is required
Cultural responsiveness: Aunty Cheri with Dr Karin Jodlowski-Tan at the Remote Vocational Training Services (RVTS) workshop in Sydney.