Nutrition
Crowd turns out for inaugural North Burnett healthy eating session
Learning about the hidden fats and sugars in foods was just some of the advice and tips gained by the crowd that attended the inaugural free Healthy Eating on a Budget session held in North Burnett on 24 October.
More than 30 people turned out to learn about diet and nutrition from IWC's two Accredited Practising Dietitians (and twin sisters) Jessica and Chloe Bauer.
Chloe delivers regular one-on-one sessions to clients in the North Burnett. IWC started delivering the dietetics sessions last year, building on the regular Diabetes Educator and Midwife sessions provided in the North Burnett community.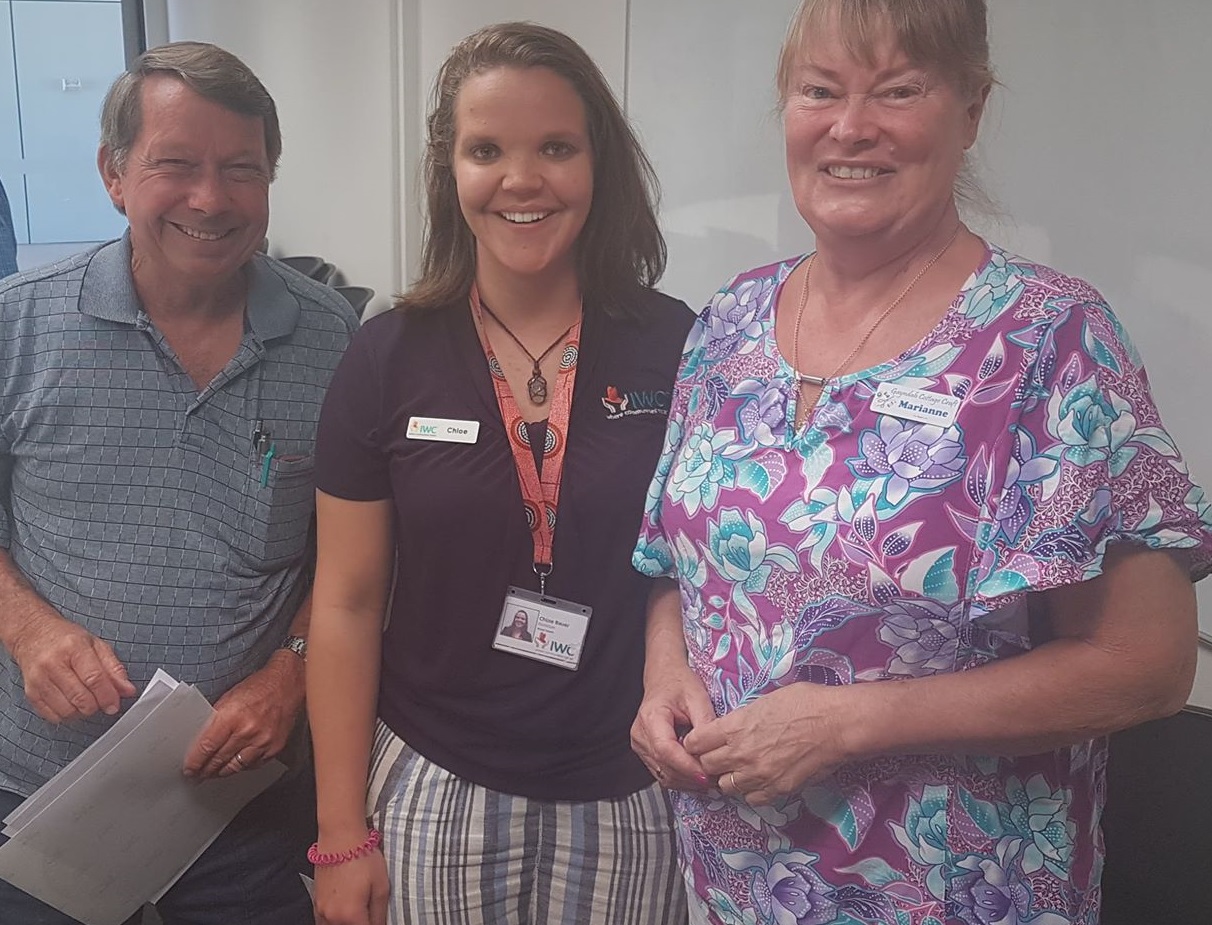 "Understanding how to read labels also was a big take-away for the participants," said Chloe. "It was good to be able to take all the questions and share information with the community."
IWC is non-government, Aboriginal community-controlled and a registered charity, offering services to all people, Indigenous and non-Indigenous, right across the region.
John Heidrich attended the session, having never spoken with a Dietitian before.
"I didn't have a good understanding of diet and nutrition," he said. "I found the session very helpful and informative."
Maryanne Boot also praised the event. "My husband and I both wanted to learn more about what we should and shouldn't eat," she said.
She said the benefits of learning from a Dietitian included being more aware of what you ate, and how to check before eating various foods.
"The Dietitians have pointed out a lot more information than I knew previously," she said. "The session was great. I really enjoyed it."
Chloe said: "We have had great feedback, and we'd like to thank the IWC team at North Burnett for all their work in making this event happen."
If you would like to speak to a Dietitian and live in the North Burnett, contact the IWC North Burnett team on 4181 4800 or 1300 492 492.