North Burnett
Charity Golf Day winners announced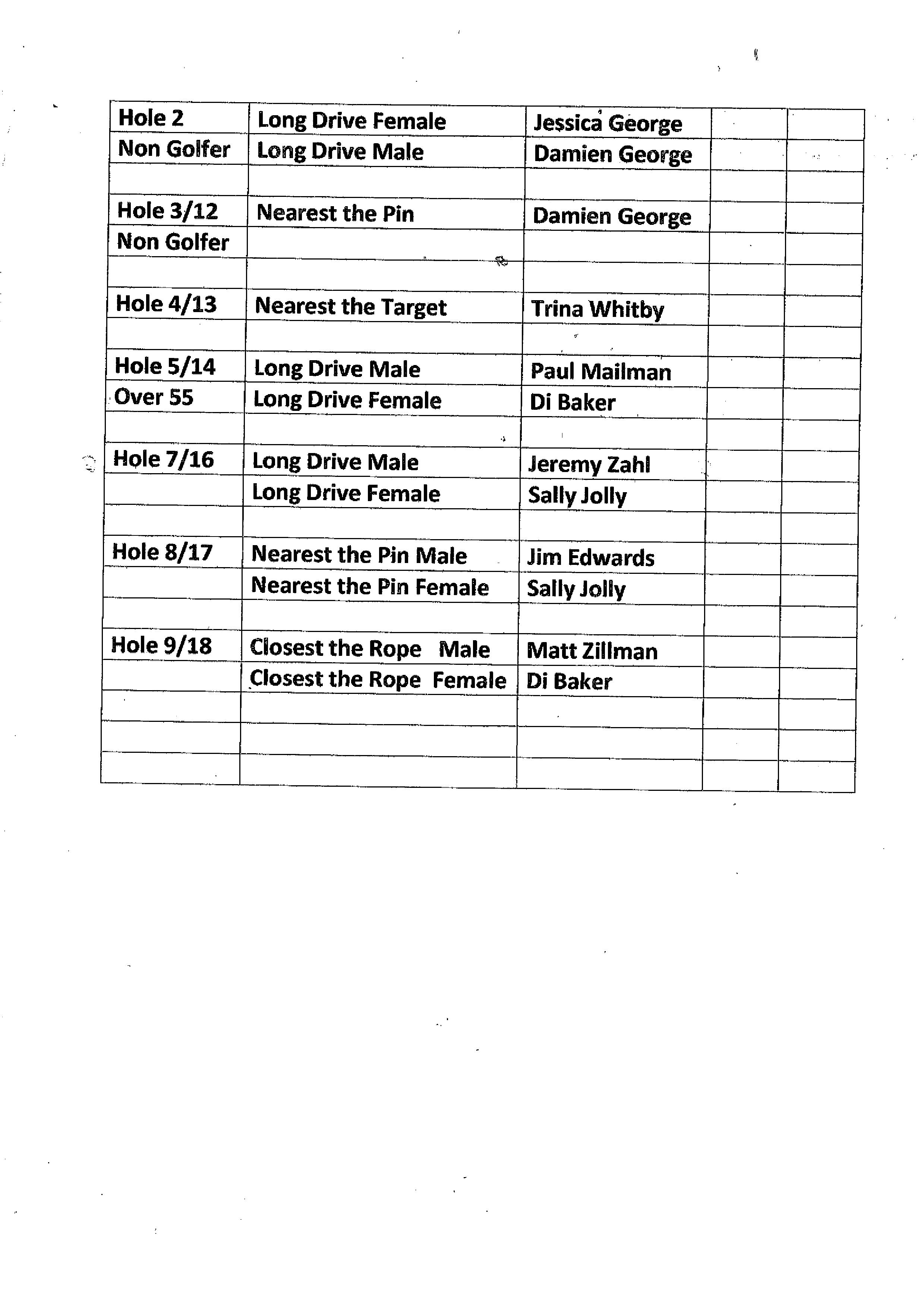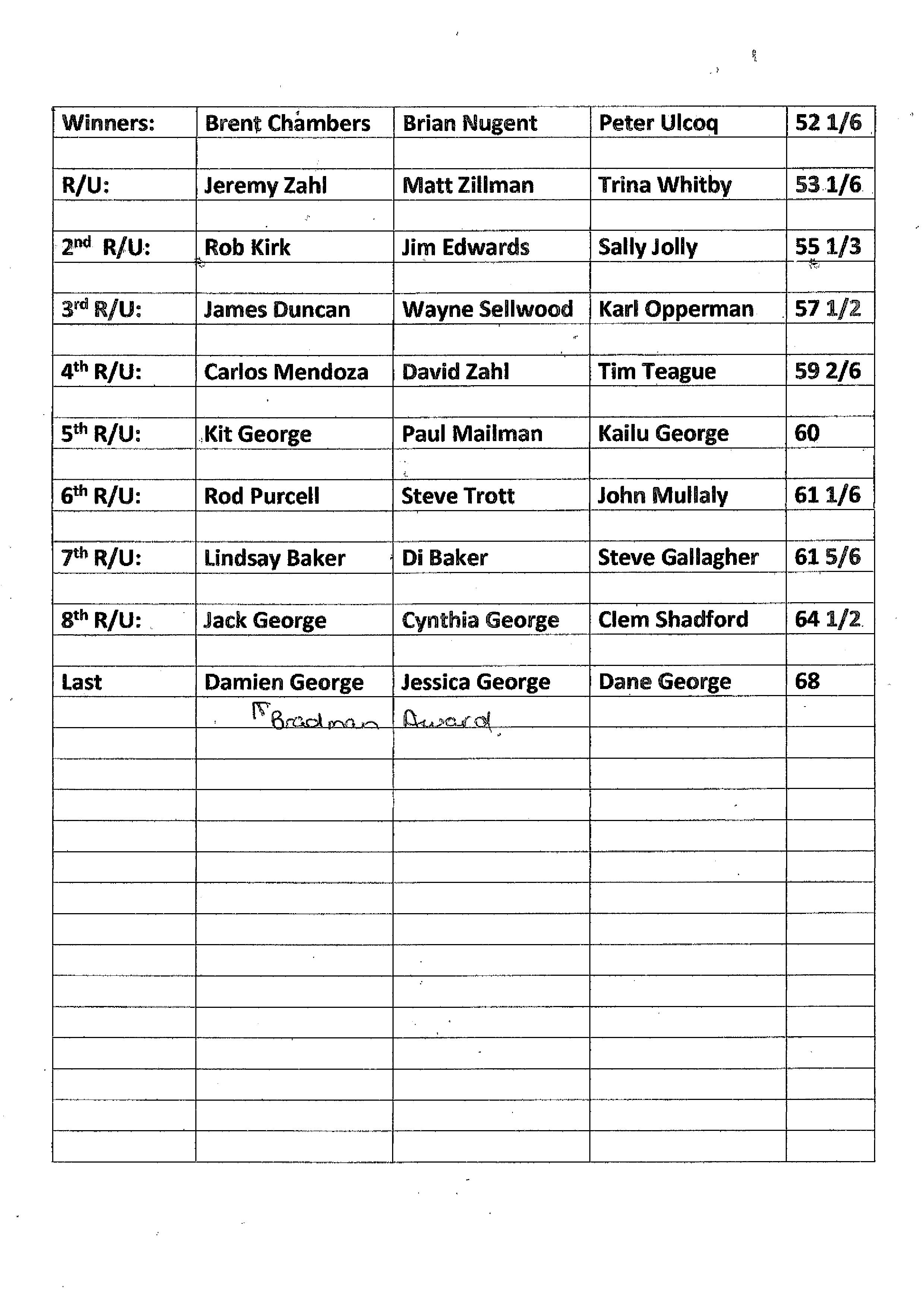 The Charity Golf Day on Saturday was full of winners – and not just for golf! The full list is attached, and the winning team is pictured here with IWC Health Worker and volunteer on the day Clem Shadford.
The overall winners were Brent Chambers, Brian Nugent and Peter Ulcoq, who took home great prizes including an $88 voucher each, donated by Leah Zahl of Leah's Essential Beauty. Thanks to Leah, who also was a great supporter of last year's Charity Golf Day.
Off the course, the "Guess how many chocolates" was a sweet drawcard, and who would believe that there were TWO correct answers. The dual winners were Di Baker and Kathy Ratcliff, and they shared the prize, each taking half of the cups and the chocolates. Our thanks to Jack and Kylie George of Gayndah for donating the container and chocolates that made this activity possible.
Another winner off the course was Jim Edwards, who is pictured here with his raffle prize of a meat tray – one of two donated by Kit George and provided by Gayndah Meat Hall.
There are many to thank for their donations of prizes to support the IWC Charity Golf Day 2019, which was held to raise money for Rotary Lodge. They included:
Billabong Restaurant (Billabong Motor Inn), Mundubbera
Gayndah Meat Hall
Cam & Sue's Quality Meats
A Little Different café, Gayndah
Gayndah Guardian Pharmacy
The Big Orange, Gayndah
Gayndah Fruitgrowers / Mitre 10
Lyn McConnell Photography
Price Busters, Gayndah
Loris Doessel of Jena Boran ATSI Corporation of Mundubbera
Kit George
Geteno George
Kathy Ratcliff
Shaun Allen and Nicole Chapman
Special thanks to Cam & Sue Polzin of Cam & Sue's Quality Meats for providing a discount on the delicious meats used for the fundraising barbecue.
.