North Burnett
CHARITY GOLF DAY TAKES A SWING AT PANDEMIC GLOOM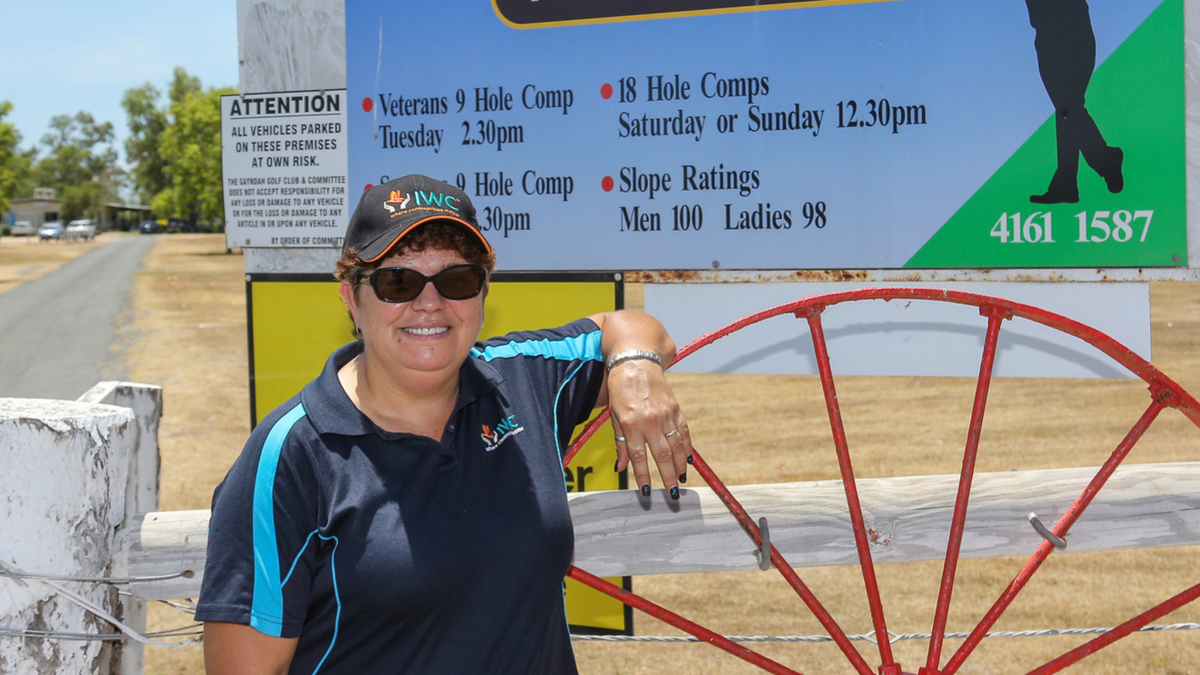 The COVID pandemic hasn't dampened the community spirit in North Burnett, with plans well advanced for the 2020 IWC Charity Golf Day.
The event will be held on Saturday 15 August, hosted by Gayndah Golf Club, and this year the monies from the charity event will be going to the club.
"Gayndah Golf Club has been generous for the past three years in its support of the inclusive community event, which is held annually by IWC to mark Reconciliation Week," said IWC North Burnett Assistant Manager Cynthia George.
"It started in 2018, going from strength to strength each year, and the club and IWC want to send the community a resounding message of positivity by holding this event despite the impacts of the global pandemic."
IWC is non-government, Aboriginal community-controlled and a Registered Charity, delivering Reconciliation in Action every day and offering services to all people in the region, Indigenous and non-Indigenous.
The fun starts at 10am with tee-off at 10.30am sharp and golfers of all abilities are welcomed – along with community members who just want to watch the golfers and enjoy the raffles and barbecue.
"This is an 18-hole, three-person Ambrose teams event, and there will be prizes for Best Net Scores, Best Gross Scores, Nearest the Pin shots and Best Long Drive," said Ms George.
IWC is a long-established provider of Primary Health Care and community services, and is committing further to the region through the construction of a $2.43 million IWC Health & Wellbeing Community Centre which will support people across the North Burnett.
"IWC is here for all in our communities, and we invite everyone to be part of this charity event. It costS $25 per player, and spectators are welcome free of charge," said Ms George. "All precautions will be taken around health and wellbeing, including social distancing and sanitisation stations in place."
For more information or to book your place in, or as, a team contact Ms George at email hidden; JavaScript is required