Community
2 "Mums on a Mission" make local history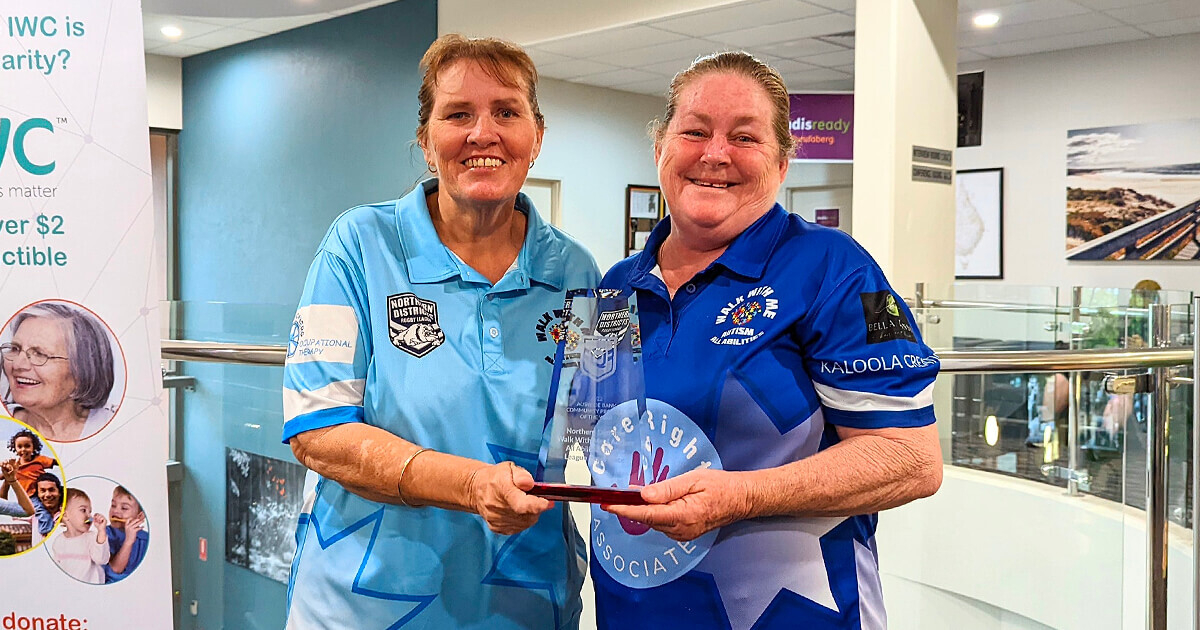 Since the initial planning stages, IWC and our NDIS Local Area Coordinator (LAC) team have been closely following the story of Sonya Olsen (President/Co-Founder) and Judy Fenn (Treasurer/Co-Founder) – 2 Mums on a Mission, who set out to launch an All Abilities Rugby League competition in the Bundaberg region and surrounds.

The concept was simple. A 4-week long rugby league program that allowed players of different abilities to play together in the same competition. By allowing players of all abilities to join in a game of our state's most popular sport, Judy and Sonya set out on a Mission to give everyone in our community the opportunity to play their favourite game.
Starting a legacy to reach nationwide heights

With raving reviews from everyone who got involved in or attended the games, these 2 amazing local women managed to start a legacy that they're sure will reach new heights on a state level and potentially in the eyes of the nation. "My dream would be for every league in the state to run some kind of modified league program for kids of all abilities", Olsen explained.

Their success did not go unnoticed, with QRL (Queensland Rugby League) awarding the program with the Auswide Bank Community Program Award for May 2022. With their sights set firmly on 2023, IWC was thrilled to welcome the two inspirational community leaders back into our home base to congratulate them on their success and discuss the future of All Abilities Rugby League.

When talking with Sonya and Judy, you couldn't help but smile. It was infectious. You could see from their facial expression that they were so proud of the achievement and honoured to have received state-wide recognition. IWC was delighted to join them in recognising the accomplishment and the team is eager to continue following their journey as their unofficial cheer squad and promoters. Amazing stuff!