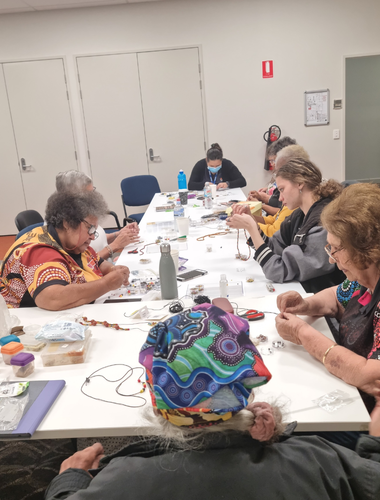 ITC supports eligible First Nations People with chronic diseases to be active participants in their care plan to improve their overall health and wellbeing. IWC is proud to deliver this Primary Health Network-funded initiative for the First Nations Peoples in the Bundaberg Local Government.
Why is Integrated Team Care Vital?
Improving health outcomes and quality of life for First Nations peoples is what the Integrated Team Care program strives to achieve.
The program achieves this by ensuring access to:
Care Coordination
Multidisciplinary Care
Support for Self-Management
Culturally Appropriate Mainstream Primary Care Services
How can the Program Help Me?
Participants in the ITC program gain support through:
Understanding and managing your chronic disease and GP care plan.
Accessing Medical services and sourcing medical aids as appropriate.
Identifying transport options to support access to medical services.
Participating in the program, you will experience:
Better treatment and management of chronic conditions.
Improved access to appropriate health care through care coordination and provision of supplementary services.
Collaborative Support between the mainstream primary care and the First Nations health sector.
Culturally appropriate services.
Am I Eligible?
The program is open to First Nations People with a chronic disease who hold a Medicare Card and have a Chronic Disease care plan arranged through their GP.
Joining the Integrated Team Care Program
There are 3 steps to join the Integrated Team Care program:
Arrange a Chronic Disease management plan with your regular GP.
Ask your GP for a referral to the Integrated Team Care program.
The IWC Integrated Team Care program team will check your eligibility against the criteria. If you are eligible, the team will be in touch to determine how the program can work with you to help manage your chronic condition.
Note: The role of IWC as the ITC Service Provider for the Bundaberg Local Government Area is to administer participant access to the program and assist in facilitation of additional services. A participant is under no obligation to utilise IWC's other services and remains a patient of their regular GP or Health Professional.